reviewed by Sandra Hoover
J.D. Robb is a prolific writer whose amazing talent is never more evident than when gifting readers another thrilling episode featuring Lt. Eve Dallas and comrades in a series so many readers have come to know and love. It's mind boggling to think that Random in Death is the fifty-eighth book in the In Death series, a futuristic police procedural series set in New York City around 2061.  
Books in the series are character driven featuring outstanding writing with intriguing murder cases to be solved in each book. The character development and intricate investigations carry the stories with a sprinkling of humor woven throughout elevating an otherwise dire tone.
Eve and husband Roarke are enjoying a rare weekend evening at home when Eve's link signals, calling her to the scene of a murder at a music concert. The young age of the victim makes this case particularly disturbing as does the fact that she's a smart, dedicated sixteen-year-old girl with no apparent vices or enemies.  Even worse is the fact she was randomly stabbed with a dirty needle injecting her with a vicious cocktail of pure drugs and contagious viruses.  Jenna's death comes within minutes of being injected as she collapses in the arms of her idol, musician Jake Kincaide whose girlfriend reporter Nadine calls Lt. Eve Dallas to the scene. A day later at another public venue another young teen with no apparent connection to the first victim is targeted, leaving no doubt that a psychopath is randomly targeting young girls. Lt. Eve Dallas and her team are in a race against time to identify a needle in a haystack before another young person loses their life.
Random in Death explores the dark mind of a young, highly intelligent, enraged psychopath with an exaggerated sense of entitlement and superiority.  Per her signature style, Eve works the case meticulously, leaving no stone unturned, combing through evidence, uncovering clues where there appear to be none. By her side is husband Roarke and partner Peabody along with several reoccurring characters fans will enjoy catching up with.  As always, character and relationship development are in the driver's seat, one of my favorite aspects of the series.  Robb's vivid character descriptions transport individuals off the pages into readers' living rooms, bringing them to life like long, lost friends . . . or your worse enemy.  A sense of urgency and malice drive a fast pace through the many twists and turns as the case unfolds before exploding in the shocking climax with Eve and the accused in the interrogation room.
Random in Death is one of many books in a long series; however, each title stands alone with a satisfying conclusion. Having said that, I highly recommend the series be read in order of publication for the character introductions and development as main characters appear in each book in an ongoing story arc.  Unique plotlines, taut pacing and strong characters are always evident in the In Death series books, and Random in Death is another prime example of excellence in the crime and police procedural genre. Highly recommended to fans of the series as well as fans of police procedurals.
Random in Death is available at:
Police Procedural Features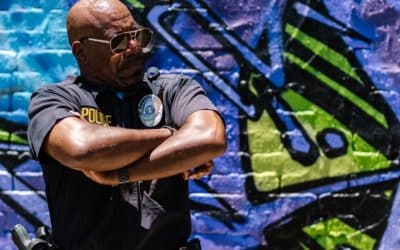 Are police still the good guys?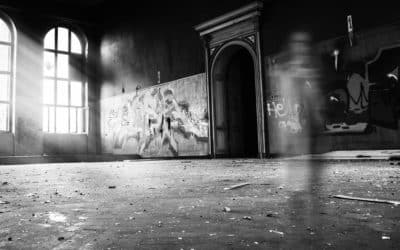 Police Procedurals and the Supernatural Thriller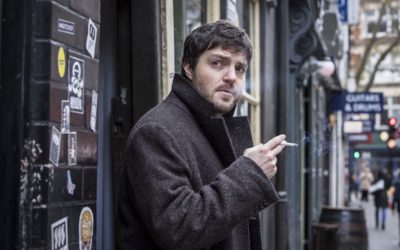 In praise of the most interesting figures of the mystery genre