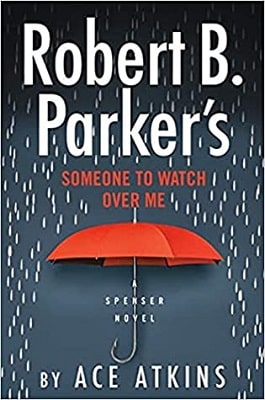 Ace Atkins, Robert B. Parker
In Someone To Watch Over Me, Iconic Boston Private Eye, Spenser, returns to kick butt across Boston, Miami, and the Bahamas with the aid of his best friend and ally, the ever dangerous and stylish, Hawk. They are charged with taking down the villainous Peter Steiner and his henchwoman and accomplice, Poppy Palmer.
In a gritty hard-boiled fashion, Ace Atkins provides a pitch perfect drama, as they his heroes attempt to make order out of chaos and injustice. Mattie Sullivan works for Spencer as a part-time assistant—and sleuth-in-training—while attending college. She's twenty-two, pretty, long-legged, with long red hair kept in a ponytail, and an obvious Irish face filled with freckles. She has stayed in Spencer's orbit ever since he helped bring her mother's killer to justice.
Some of Mattie's friends have brought to her attention the presence of a potential child molester. It starts out with a friend's fourteen-year-old sister, Chloe Turner, who was recruited to provide a "massage" to a wealthy gentleman at the Blackstone Club for five-hundred dollars.
Mattie's involvement has led to the pro-bono investigation from Spenser, Hawk, and all their contacts. Spenser uncovers that Steiner and Palmer are the common link with the six victims. Shades of Ghislaine Maxwell and Jeffrey Epstein.
This is Atkins' ninth contribution to the beloved Spenser ethos with continuation of the smart-mouthed tough guy with a code of honor and astute sense of culture, taste, and humor. How will Spencer bring this international sex trafficking operation to its knees? Along the way, the situation is complicated by the presence of an old nemesis, The Gray Man.
This can be enjoyed and devoured as a standalone, even if the reader has never read a Spencer novel in the past—Atkins seamlessly provides all the necessary backstory.
Thanks to NetGalley and G.P. Putnam's Sons for providing an Uncorrected Proof in exchange for an honest review.
More Hardboiled Mysteries