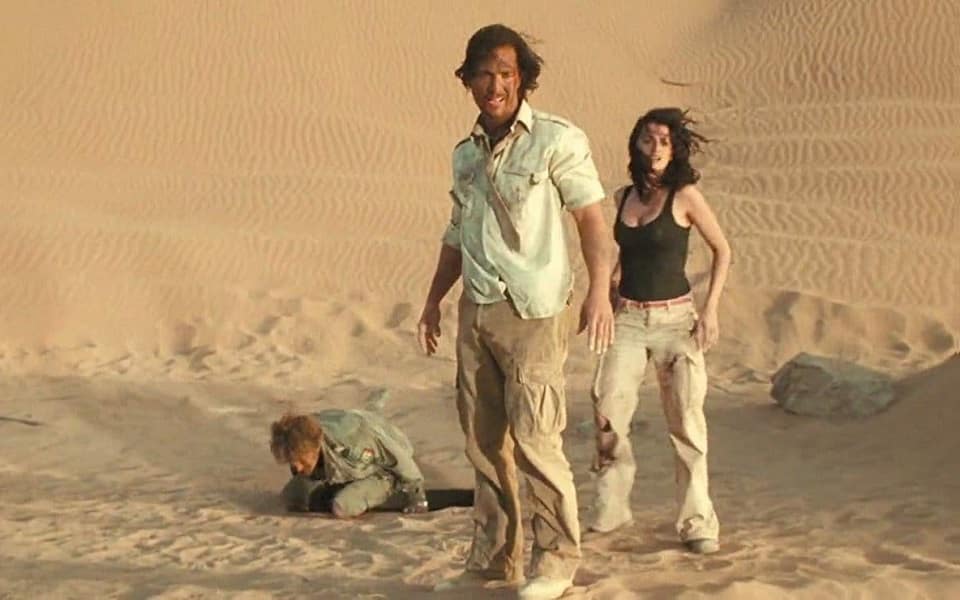 Five Tantalizing Tropes of Romantic Suspense
I love a good suspense, always have. When other girls were hanging out with The Babysitters Club, I was helping Jewish refugees escape the Nazis and wrinkling the theory of time to help the Murray and O'Keefe family save the universe from the Echthros. I wanted adventures that would keep me on the edge of my seat and get my heart pumping.
At some point in college, I got a hold of a Nora Roberts book and my reading preference changed forever. Suddenly, adventure and suspense weren't enough. I wanted the tingles. I wanted the swoons. I wanted romance. Now, everything I read must have those two elements (unless it's for book club, then I usually grouse that there's not enough romance or it wasn't exciting enough or both.)
What makes romantic suspense so compelling is that weaving of both danger and sexual tension that eventually crescendos to the happily-ever-after—or HEA in Romancelandia speak. I'm not ashamed to say I'm a sucker for a HEA. I've expressed my disappointment in sad endings loud and ardently to my book club friends, much to their enjoyment. I think they've started choosing books with terrible endings just to see my reaction.
When I first started reading romantic suspense there were two main types I could find at my local library: contemporary romantic thrillers like the wonderful Nora Roberts writes and bodice-ripping historicals (think Highlander or Pride and Prejudice on steroids.) Slowly, I widen my circle as more and more options become available. Romantic Suspense can vary in sensual steam from chastise kisses to swoonworthy make-out sessions to scenes so hot you have to turn the fan on. So, no matter what type of romance is your jam, my favorite genre has your back. Mine tends to land somewhere in the middle, not going all the way, but still making my toes curl.
Now, you may or may not be asking how Romantic Suspense differs from just plain ol' romance. Romance Writers of America (RWA) defines romantic suspense as "romance novels in which suspense, mystery, or thriller elements constitute an integral part of the plot." Goodreads says it's "any genre romance that features a prominent mystery, suspense or thriller plot," and a quick search on Amazon for "romantic suspense novels" will pull up over fifty thousand books to choose from. So, while romantic suspense might be a subgenre of romance, it's a big one with many tropes of its own which I'd love to let you peek in to.
Romantic Suspense Tropes
Historical Times
Okay. So, historical isn't just limited to bodices and Scotland. Maybe my dear librarian just had a favorite time period. RWA classifies historical as any novel taking place before 1950. Yep. That's a lot of years to cover. I've read great romantic suspense set in Biblical times and some set in World War II. I've raced across waters with pirates and battled rustlers with cowboys. I'm not too picky in my era of history as long as the adventure is thrilling. Some authors of historical romantic suspense I've enjoyed reading are Kathleen Morgan, Marylu Tyndall, Colleen Coble, and Tamera Leigh. Other big names writing across history is Catherine Coulter (she was another gateway author along with Nora), Sandra Brown, Nicola Claire, Olivia Drake, and Lauren Willig.
Comedic Relief
This may be one of my favorites. (Who am I kidding? I love them all!) Yet, when I find an author that can braid comedy, romance, and suspense masterfully, I'm one-clicking everything they write. It's probably why my two favorite movies that I can watch over and over are Fool's Gold and Sahara. Or maybe I just love Matthew McConaughey. Funny authors who've kept me rapt with danger and love are Karen Witemeyer, Mary Connealy, Regina Jennings, and Kathleen Brooks.
Heroes Galore
While Romantic Suspense doesn't have to have soldiers, firemen, police officers, or paramedics, there is no shortage of these hunky heroes. Who better than an ex-SEAL member or broad-shouldered wildfire fighter to battle alongside the heroine against mounting danger? These men of valor are also the perfect recipe for self-made families that we can follow from book to book in a series. My all-time favorite author whose heroes are swoon worthy is Susan May Warren. Other authors who will fill your need of a hero (cue Bonnie Tyler's song from Footloose) are Lorana Hoopes, Cami Checketts, Susan Stoker, Dale Meyer, and Shirleen Davies.
Kickbutt Women
Romantic Suspense has come a long way from the rescuing of the damsel-in-distress. Sure there's saving, but the women of this genre are going to be right beside the hero solving the crimes, taken down baddies, and helping keep the world held together. They are smart, strong, and oh so much fun to hang out with. Dee Henderson writes some of the most compelling heroines I've ever read. Ronie Kendig, Nora Roberts, Rebecca Zanetti, Dani Pettrey, Irene Hannon, Lynette Eason, and Janie Crouch also write kickbutt women.
Alien Invasion
Aliens are huge right now. Maybe it's our desire to escape, but I've seen a massive increase in suspenseful and exciting extraterrestrial love stories in the last few years. Remember, what makes a book a Romantic Suspense is the equal weaving of both romance and suspense. There is a lot of amazing sci-fi out there, but not all of it would be considered romantic. If you're looking for a thrilling fight for love while jetting through space, check out my fellow Alaskan Tamsin Ley's Galactic Pirate Brides series. Ronie Kendig also has an amazing sci-fi series called Droseran Saga, and while the love story stretches across the entire series, I was enthralled by the first two books.
These tropes just scratch the surface of the Romantic Suspense genre, but they are some of my favorites. So, if you'd like to get your heart racing and raise your body temperature, I'd highly recommend you give romance a try. Just don't blame me if you get hooked, too. 
About the Author
Sara Blackard is an inspirational romantic suspense novelist who writes stories that thrill the imagination and strum heartstrings. When she's not crafting wild adventures and sweet romances, she's homeschooling her five children, keeping their off-grid house running, or enjoying the Alaskan lifestyle she and her husband love. Visit her website at www.sarablackard.com.