Danger, suspense, tension, romance, and action provide readers with an entertaining and compelling reading experience in Shadow Dance by Christine Feehan. The eighth book in the Shadow Riders series switches from the Chicago Ferraro family to their cousins in New York City. Geno Ferraro became the head of his family and his family's territory at the age of thirteen after an event that left this father severely injured. 
Eighteen years later, his parents are killed in the latest string of murders. He sets a trap and thinks he has the assassin caught. 
Amaranthe "Amara" Aubert is a classical ballerina and a shadow rider. She had nothing to do with the murders, but when Geno connects to her in the shadows, she can't hide her true reason for being in New York.
Shadow riders are a fascinating concept where they slip from one shadow to the next to travel unseen. Tasked with the job of bringing justice to those who can't get it achieved via regular law enforcement, it is a dangerous job requiring training from an early age. Geno and Amara are compelling characters. Geno took on business and family responsibility at a young age. He puts family first, has learned to compartmentalize, thinks quickly, is trained in self-defense and fighting techniques, has a strict moral code, and is very good at observation. He's also viewed as ruthless and cold by many. Amara is a talented ballerina, determined, captivating, fast, confident, deadly, and can process info at an extremely rapid rate. While there are several new characters, including Geno's brothers, Salvatore and Lucca, readers also get to spend time with some of the Chicago members of the family as well.
A chilling scene to start the novel immediately pulls readers into the story. Who is committing the murders and why? Who will be the next target? As knowledge is pooled and research delves into events, possibilities become known. The significant amount of danger and action kept me fully engaged and made this a true page turner for me. It is a riveting story with protagonists that I liked and cheered on as their journey progressed and became ever more dangerous and unusual. It contained the elements that I love in this genre of books. The book delivers on escapism through attraction, friendship, family, romance, action, and love while also tackling serious issues including secrets, trust, abuse, stressful situations, honor, having the courage to do what's right, duty, loyalty, battling evil, and selfless sacrifice for others. There are a couple of steamy scenes in the second half of the novel.
Overall, this briskly paced novel was engaging and had great characterization. I can't wait to find out who will be featured in the next book. I recommend this to those that like paranormal romantic suspense novels and urban fantasies with relatable and likeable main characters.
Berkley Publishing Group and Christine Feehan provided a complimentary digital ARC of this novel via NetGalley. All opinions expressed in this review are my own. Publication date is currently set for August 22, 2023.
Shadow Dance available at:
More Supernatural Thrillers
Supernatural Thriller Features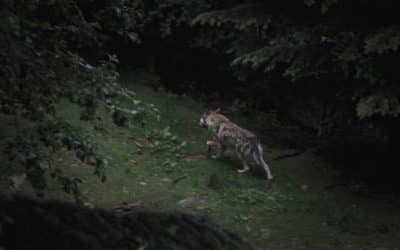 Skin walkers. Shapeshifters. Gods.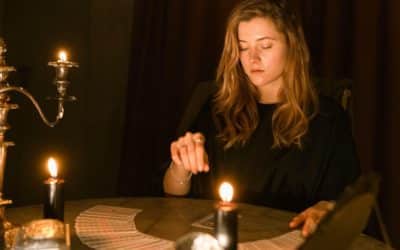 Clairvoyants in books, movies, and popular culture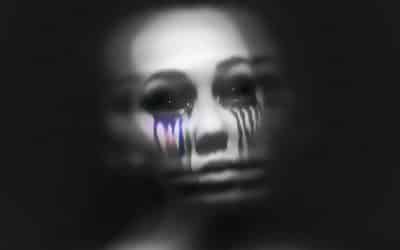 A Librarian's Approach to Reading Paranormal Mysteries and Thrillers