reviewed by Carolyn Scott
In Gaea station, the last remnants of humanity are being trained to fight to avenge the murder of planet Earth.
The space alliance called the majoda destroyed the Earth, killing 14 billion people and the handful of survivors on Gaea are determined that humanity will rise up again to destroy the majoda. They are bred for war from genetically enhanced humans and brainwashed from birth to accept that their role is to destroy the majoda and their most powerful weapon, the Wisdom, capable of altering time and space reality. Only the strongest fighters are be selected to join the squadrons sent out to battle the majoda. Those who don't make the cut will become technicians or cleaners on the station, or in the case of women, breeders and child carers.
Kyr is 17 and, along with her twin brother Mags, about to graduate from Gaea's intensive warrior training and be assigned a role. They are two of the best fighters of their generation, both tall and powerful, and with their Uncle Joel being the station commander, they are in no doubt they will both be picked for combat squadrons. Except things don't turn out quite as predicted and when Mags has no choice but to leave Gaea, Kyr must decide whether to stay and serve her people or leave to search for the brother she loves.
Emily' Tesh's first full-length novel is space opera at its best, packed with plenty of action and suspense. The world building is excellent, especially the closed, dystopian world of Gaea, cut off from the rest of the universe and ruled by an autocratic military dictatorship. The novel will also transport us to beautiful worlds where complex communities live together in peace. Kyr is a well written character, initially difficult to warm to as she is indoctrinated to be ruthless and resilient and show no feelings. She lacks empathy and is hard on herself and others and it's no surprise she is not popular with her classmates. However, she will later come to question her upbringing and brainwashing on Gaea and grow to become more compassionate and caring. There is a strong cast of supporting characters including Mags, his nerdy, queer friend Avi, as well as Yiso the alien whose craft has been captured by Gaea and who will play an important role in helping Kyr.
The novel is not overly dense with weighty facts and would also be suitable for a YA audience. Throughout there is a lot of wry humour, mostly at the expense of the characters and a lot of fun is had in playing with the multiverse. Although described as a queer space opera, this did not feel like central element, with gender diversity is tackled fairly superficially. Many other important themes are also raised including racism, bigotry, corruption and misogyny, as well as the way we choose to structure human society, although again not dealt with in great depth. One of the delights of the novel is the major twist in the middle which takes the novel in an unexpected but very entertaining direction, eventually resulting in an original and satisfying ending. There is plenty her for fans of sci-fi thrillers to enjoy.
With thanks to Macmillan-Tor/Forge via Netgalley for a copy to read.
Some Desperate Glory is available at:
The Machine, Busting the Space-Time Continuum, and Immortality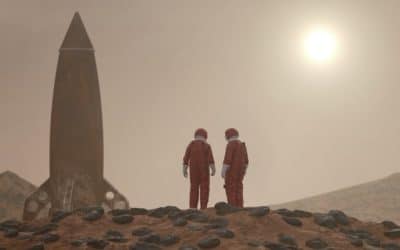 Nail-biting tension in worlds of spaceships and doom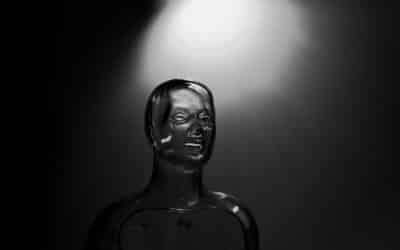 AI and Identity in Thrillers