Mur Lafferty infuses Station Eternity, the first book in the Midsolar Murders series, with danger, murder, a sentient space station, and a great premise – Everywhere Mallory Viridian goes a murder occurs and she has the insight to solve the case. When she gets the opportunity to take refuge on Station Eternity, she thinks the murders will stop if she is only around aliens. Her life is quiet until a shuttle with humans arrives and havoc ensues.
Mallory has become an amateur detective due to her ability to spot key clues overlooked by the experts. To avoid others as much as possible, she became a writer. She's lonely, depressed, calm, and serious. She loves details, acts on instinct, and can be impulsive. The large number other characters have varying degrees of depth that is revealed slowly throughout the novel, but are nowhere near as developed as Mallory.
The cross between science fiction and mystery as a premise worked well. The main character was relatable, likeable, and it was easy for me to want Mallory to succeed. What a great first sentence! However, the book quickly goes back and forth in time without notice causing one to feel unsettled and disrupting the flow and pacing. These instances are also from different points of view and only slowly reveal what has happened in the past. Despite this, the plot was interesting and complex. Additionally, the variety of aliens on the space station added to the unique world-building. From size to communication capabilities, there was significant diversity among the extraterrestrials.
It was hard to put the book down because there was always something new happening in this story that piqued my interest. Danger, mystery, and some surprising moments are interspersed throughout it along with some action and red herrings. The last fourth of the novel became more of a true page-turner. There was a surprise or two revealed near the end of the book and the main mystery reaches a satisfying conclusion, but there are several loose ends that could be the basis for book two in the series.
Overall, this novel was entertaining and had great world-building. It highlights family drama, political intrigue, secrets, trust, connections, relationships, and acceptance. Exceptional characters and intense fight scenes made this an entertaining read. If you like science fiction and mysteries, then this may be the series for you. I am looking forward to seeing what happens next in the series.
I purchased a copy of this novel. All opinions expressed in this review are my own. Publication date was October 4, 2022.
Station Eternity available at:
The Machine, Busting the Space-Time Continuum, and Immortality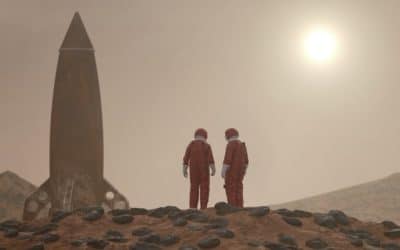 Nail-biting tension in worlds of spaceships and doom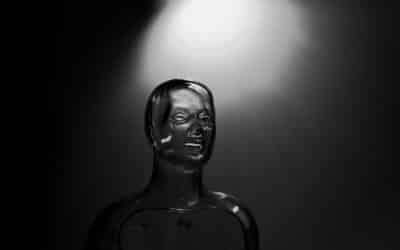 AI and Identity in Thrillers