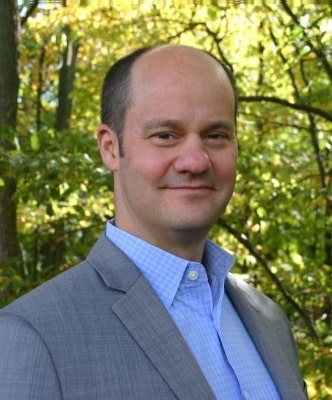 Steven is the bestselling author of ten novels and several novellas, including a commissioned trilogy of novellas based on the popular Wayward Pines series. His canon of work includes the popular Black Flagged Series, a gritty, no-holds barred covert operations and espionage saga; The Perseid Collapse series, a post-apocalyptic thriller epic chronicling the events surrounding an inconceivable attack on the United States; and The Fractured State series, a near future, dystopian thriller trilogy set in the drought ravaged southwest.
Q. You served eight years as a naval officer. What from that experience do you bring most into your books?
Steve: Thanks to a fairly unconventional navy career path, I got a unique look into a variety of regular and elite units within every branch during those eight years. I spent the first half of those eight years in the "regular" surface fleet as a shipboard officer assigned to a frigate based in Yokosuka, Japan. When that tour of duty ended, I shifted gears entirely and took a position as a liaison officer with a specialized Marine Corps unit—trading open blue water for "the field." Over the next four years, I worked with just about every Marine Corps and Army unit imaginable, along with some specialized Air Force teams. I think this broad foundation, on top of some intense specialization within the Marine Corps, has given me the ability to build military or ex-military characters and covert operations scenarios that ring true with readers.   
Q. Elsewhere, you've mentioned your writing routine includes early mornings. What does a typical day in the life of Steven Konkoly look like?
Steve: I should probably confess that my days of waking early to write have slowly but surely slipped away. When I wrote part time, while holding down a day job, I got in the habit of rising around 4AM to write for a few hours before the house exploded with kids and the whole "getting out of the door" routine. Along with weekend time, I managed to write and self-publish four books in two years, which gave me the financial momentum and security to quit my day job and focus on writing. After two years of early wake ups, I couldn't sleep in past 4:00AM no matter how hard I tried. Since transitioning into the life of a full-time author, about seven and half years ago, I have written sixteen novels. Quick math says, "Steve is writing about the same number of books per year now that he did when he worked a full-time day job," and that would be true. Here's a look into the why, making no excuses for myself.
I have three types of days, which can be broken into two six-month cycles per year. A good half of each cycle is spent recuperating from the last book, researching the next book, plotting and assembling ideas or simply "relaxing." Maybe a little writing. Overall, I make very little word count progress toward the books I'll write during the cycle. This is a very casual 9AM to 4PM day that can take place in a lawn chair in the backyard, at an office share space (pre-pandemic) or in the home office. I'm a little too liberal with my time off during this phase, which creates a problem later. The next quarter or so of the cycle is more focused, with fairly regular office hours. Inevitably, the word count for my work-in-progress will not be where I want to be when that final 45 days prior to the next deadline arrives, and I will spend nearly all of the last six or seven weeks locked in the office, from 6AM to 9PM (sometimes later), at least six days a week. Everyone in the house hates this phase, including the dog. I pretty much emerge to eat meals with the family and return to the writing cave. It's not a pretty time around here. When the manuscript is finally done and sent off to my editor, I promise myself and my family that I will start the next book a month earlier to avoid the deadline crunch. I have yet to keep that promise. But the next time will be different. I swear. I really do—and everyone believes me for some reason, including me.
Q. Your latest, The Mountain came out this summer to rave reviews. What does Ryan Decker face in this story?
Steve: I was holding my breath during that first week. I can't even begin to tell you how nervous I get about reviews for a new book, particularly a sequel in a series! I just don't want to let readers down. I feel so fortunate to have drawn such an incredibly generous and dedicated readership over the years—that I want nothing more than to consistently give them a better book. About two weeks after launch, I started to breathe a little easier, before I realized that I would have to somehow beat The Mountain with Skystorm (Book 4). I'd like to say I did it, but only time and the reviews will tell.
To answer your question—Ryan Decker, Harlow Mackenzie, and the rogue team they've assembled throughout the series, discover a paramilitary-operated, multi-billion dollar a year drug operation nestled in California's Emerald Triangle. The Emerald Triangle in northern California has been a notoriously contested hotbed of illegal marijuana growing for decades, concentrated in an area aptly nicknamed Murder Mountain. Basically, a simple missing persons investigation turns into an all-out war between Decker's team and the new owners of The Mountain.
Q. Can readers jump in here or should they start from the beginning?
Steve: I'd highly recommend that readers start with The Rescue (Book 1) and see if they enjoy the characters and the story style. The books are designed as stand-alone novels within a series, and could be read independently, but there's a greater arc connecting all of the books that slowly builds over the course of the series—culminating with Skystorm (to be released in May 2021). I think readers will better enjoy taking the whole journey with Decker.
Q. What are you working on now?
Steve: Reintroducing myself to my family and dog. Just kidding. Sort of. I very recently turned handed over (more like jettisoned…this one nearly killed me) the manuscript for a first book in a new conspiracy thriller series. The new series is a contemporary cross between "The Americans," "Homeland" and "The Charm School," all wrapped into a trilogy that is still unnamed. I'm the worst at picking names for my books.
I created a rough concept for this series a few years ago, while I was busy with the Ryan Decker books, occasionally taking the series notebook out of my desk to play with some ideas when I needed a break from Decker and his crew. I think I've created a never-before-seen conspiracy for this new series, on a scope and level that will blow readers away. As always, the books will be heavy on cutting edge surveillance technology, black ops style close-quarters action, intense spy craft and unexpected twists. In other words, I'm swinging for the fence to keep readers happy with my work!
The Mountain
Investigating a missing persons case on Murder Mountain means looking for trouble in a propulsive thriller by the author of The Raid.
When someone disappears on Northern California's lawless Murder Mountain, it isn't news. The vast terrain for illegal marijuana harvests is also a notorious black hole for outsiders. But when that someone is the family friend of the persuasive and righteous Senator Steele, finding him becomes covert investigator Ryan Decker's mission.
For Decker, the risks of infiltrating a multibillion-dollar outlaw industry are greater than he could possibly understand. Especially when that industry has flourished into the profitable backbone of a secretive and influential DC-based think tank. And protecting its untraceable revenue in the Emerald Triangle is a band of ruthless white nationalists.
More Action Thriller Authors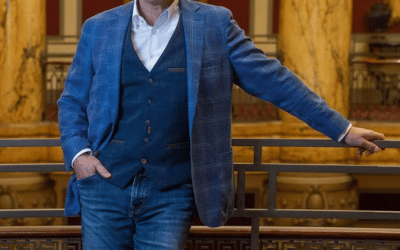 The bestselling author on SIMPLY LIES and more
read more