A powerful and shocking start to The Last Guardian by Simon Gervais gets readers immediate attention. Action, suspense, intrigue, and danger keep this novel moving at fast pace. President Alexander Hammond has set fighting the drug epidemic in the United States as a priority and the man he trusts to lead the fight is Clayton White. Assassinations, secret identities, and betrayals are only the beginning.
Clayton is a former air force combat rescue officer and former Secret Service agent who is now a special assistant to the president for the Office of Special Projects. He's courageous, loyal, treats others fairly, and he's a great shot. His biggest flaw seems to be getting irritated quickly when forced to wait. He's a man of action. His character has seen growth during the series. The secondary characters have differing levels of depth, but it was sufficient for their roles.
The novel has aspects of espionage and political thrillers and has diverse settings that include southern California, Washington D. C., Florida, U.S. Virgin Islands, British Virgin Islands, Macau, Monaco, and Switzerland. While most of the story is from Clayton's point of view, it switches to other characters as well. The plot is multi-layered and complex with a narrative that is suspenseful and action-filled throughout. The author's military and federal experiences are reflected in the well-crafted action scenes that felt genuine.
There is a strong sense of good versus evil throughout the novel. My biggest quibble is that most of the settings could have been almost anywhere. I only occasionally get a strong sense of place. Despite this, the story kept me engaged from the first chapter to its conclusion. The story line is gripping and keeps your attention throughout the novel. The author does a great job of bringing together the various aspects of the story into a cohesive tale. Geopolitical conflicts that help enable drug, human, and weapons trafficking are highlighted in this book. The mixture of international politics and domestic problems works well in this novel. There are ever-present threats looming that kept me rapidly turning the pages. Readers should be aware that there are some violent scenes depicted.
Overall, this book was suspenseful, riveting, fast-paced, and entertaining. If you enjoy political and action thrillers with a strong lead character, then this may be the series for you. The combination of an entertaining story line and lots of action makes this an intoxicating novel. I am looking forward to reading the next book in the series. These novels are hard to put down.
Thomas & Mercer and Simon Gervais provided a complimentary digital ARC of this novel via NetGalley. All opinions expressed in this review are my own. Publication date is currently set for October 10, 2023.
The Last Guardian available at:
Political Thriller Features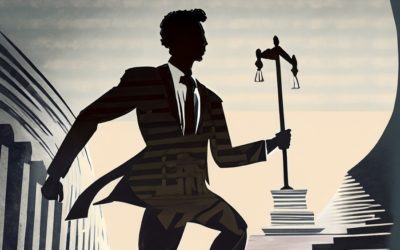 What are the qualities of a good protagonist in a political thriller?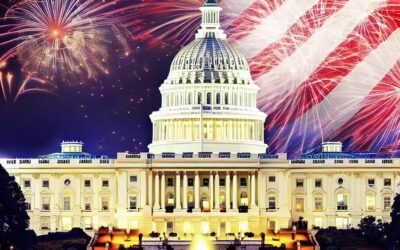 4th of July Political Thrillers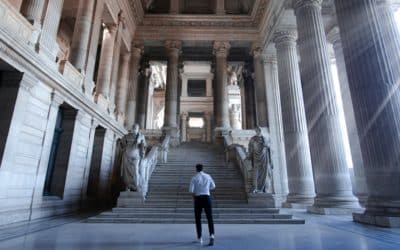 To recipe or not to recipe?