Thank God he's back! Evan Smoak, aka Orphan X, returns for a highly anticipated 8th high octane, break-neck paced thriller.
Reading an Evan Smoak tale is truly a guilty pleasure, like eating dessert before dinner. Evan isn't a superhero, but rather a cross between Jason Bourne and Batman, He's a highly skilled assassin, but with a moral compass and highly honed desire to retain his humanity. 
Evan was a twelve-year-old boy, rescued out of the projects of East Baltimore, only then to undergo a seven-year grueling training course under the tutelage of his handler Jack Jones. Jack was the closest thing to a father and family he had ever known. This was part of a clandestine black ops, "Orphan Program" created by the Department of Defense, creating a cadre of assassins of unparalleled abilities that were both deniable and expendable. Each sent out on a mission to destroy a high-value target without backup.
As his trainer, and a man of principle, Jack knew it was easy to train Evan to kill, but hard to have him retain his sense of humanity. (Which is a basic tenet throughout all the Orphan X novels.) Eventually Evan wanted out after a decade of covert killing, no longer wishing to be a lethal weapon of the government. He was one of only a few Orphans with an actual conscience. He embarked on his own program as a pro bono freelancer, helping those innocents who found themselves in an impossible situation. He became known by his enemies as The Nowhere Man. Evan remained on call 24/7 for the unfortunates, awaiting a 1-855-2-NOWHERE call on his high tech, untraceable, and indestructible RoamZone phone. Evan always answers his phone: "Do you need my help? Several years ago, he was issued an informal pardon by President Victoria Donahue-Carr (installed and not elected) if he refrains from pursuing his career as the Nowhere Man. Evan has found this impossible and continued to answer both his RoamZone and the pleas of the helpless and innocents caught in ruthless situations. Evan is uncharacteristically captured at the hospital by Special Agent Naomi Templeton and a massive cadre of agents and police, as he attempts to reconnect with MIa, as she has just emerged from a lengthy coma. Rather than interrogate or execute him, Evan is surprised when the POTUS makes another offer to reinstate his pardon if he accepts a new assignment. He is to assassinate a man named Luke Devine. A billionaire who has attained an unprecedented degree of power and influence, and has proved to be a master-manipulator, even extending to several Senators. Apparently he is a direct obstacle in the POTUS's ongoing agenda to implement a trillion-dollar environmental bill. He is told that this a direct threat to national security and the nation's health and survival. (Not to mention her re-election). He insists that he must thoroughly investigate the man before he agrees to once again become an operative of the government. Does this target align with his core beliefs? Will he abandon his beliefs to regain his pardon? The government is hesitant of accepting his conditions. While the situation is in limbo, Evan is rescued and escapes this maximum detention situation by none other than his ally, and beloved character from previous books, the gorgeous Orphan V, aka "Candy." Evan is under 24/7 surveillance, while being shackled at the wrist, zip-tied behind his back, and wearing an explosive-type ankle bracelet. The shenanigans and ensuing cinematic exploits of his rescue is alone worth the price of admission. Now, on his own with the help of a few of his friends, he is able to fully investigate Devine, and decide if he deserves elimination.
As the investigation unfolds, Hurwitz is able to reprise the roles of many of his beloved multi-layered characters. He is aided not only by Candy, but by Joey, her dog, "Dog", and Tommy.
Joey is a welcome reprise and a fan favorite. Now, seventeen-years old, this feisty, smart aleck, is the smartest hacker Evan has ever known. A wash-out from the Orphan program, Evan has befriended and guided her, assuming an Uncle-like role. "Dog" is her tag-along pet that frequently provides comedy relief. Tommy, the somewhat loquacious armorer, can supply and outfit Evan with anything and everything in the manner of vehicles and weapons necessary for the "job." In the course of his investigation into the life of Devine he uncovers details of a brutal murder of two young innocents, tangentially connected to Devine. This allows Evan to step back into the role of The Nowhere Man, and provides a second storyline. Eventually the two storylines will merge and intertwine into unexpected consequences.
 Hurwitz proves to be a master storyteller as he uncouples this riveting barnburner of a thriller. This tale is exquisitely plotted with unexpected twists and deceptions, laced with cinematic fight scenes, brimming with violence and suspense. Each sequential episode of Orphan X reveals the emotional growth in this complicated and flawed man. This eighth installment can certainly be enjoyed and devoured as a standalone, but will force the reader to quench their thirst with the previous novels. Personally , I switched back and forth between reading the book and listening to the audio… but the last half I couldn't tear myself away from the audio, narrated by the amazing Scott Brick. Scott is a multi-award winning narrator of over 800 books, with a background as an actor, and writer. His wonderful voice inflections brought the multiple characters to life in the "theatre of my mind" …. he is a natural storyteller with a mesmerizing quality that reflects the ongoing emotion and passion of the tale.
Thanks to NetGalley, Minotaur Books and Macmillan Audio for supplying an Uncorrected Proof and an Advance Audio version in exchange for an honest review.
The Last Orphan is available at: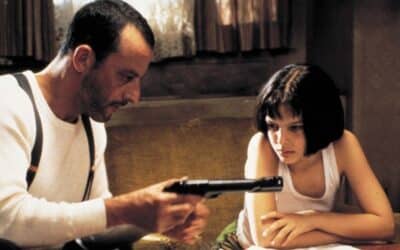 The Drama and Intrigue of Hitmen in Thrillers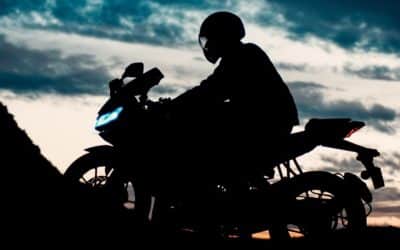 Reinterpreting the Best Action-Adventure Novels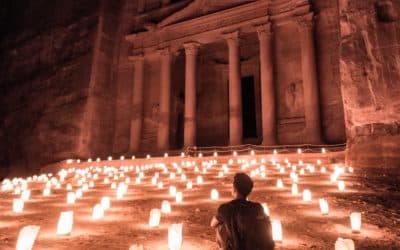 Action and Adventure for International Armchair Travelers