The School of Mirrors, set during tumultuous 18th century France, brings an intriguing story of a young woman and her daughter, who had no choice as to her path. She left a legacy, and set in motion the question of what the true meaning of what a legacy is.
Versailles, 1755: Veronique Roux at thirteen is unspoiled in nature. Lebel, under the name of Monsieur Durand, takes Veronique into service supposedly for a Polish count. What she has in mind is domestic service, though what he has in mind is quite different. He is employed by the King and King's favorite mistress, Madame de Pompadour, who is to oversee the young girls to be trained as potential courtesans.
On the grounds of Versailles lies Deer Park, where the young girls are housed. And that's where Veronique finds out that she is not to be a servant, but as one of the élèves – learning the finer skills befitting her new prospects. The girls go through rigorous training and are put to trials. One fails and is dismissed. She wouldn't say why.
As it happens with all élèves who get pregnant, arrangements are made for the girl to be married and for child to be with a wet nurse and the godparents. Separated at birth, as Veronique searches for her daughter, the daughter eagerly awaits her parents to come and take her home. Marie-Louise remembers being nurtured at first, and then with each year hearing more unloving words. She continuously hopes to be reunited with her mother despite being told that her mother abandoned her and didn't love her.
The story of Veronique, at first, is intertwined with the story of Queen Marie who gives her husband ten children and is constantly humiliated with his mistresses. It's interesting to get to know Queen Marie not through her defiance, but through her own acts of charity. When an earthquake strikes Lisbon with devastating results, she organizes a relief effort.
As the story builds, the characters grab a reader's attention with their side of the story. The historical background offers lesser-known figures and facts, vividly presented. It is interesting to learn about Madame du Coudray, a midwife who receives patronage from the king to support nationwide teaching, especially in villages. So women can have safer child-births. And along the way, revolutionizing the practice and teaching of midwifery in France and transforming the lives of women.
The story is not overwhelmed by Louis's desires. Above all it is the very touching story of mother and daughter. 
Masterfully blended with the highest quality of prose, uncovered actions, storyline that holds intrigue and captures one's attention, the tumultuous 18th century France comes alive with a remarkable pace. 
The School of Mirrors available at:
Historical Suspense Articles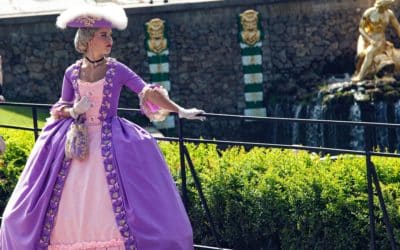 How historical psychological thrillers stack up against psychological thrillers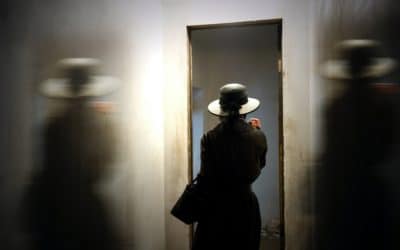 How long ago does history start?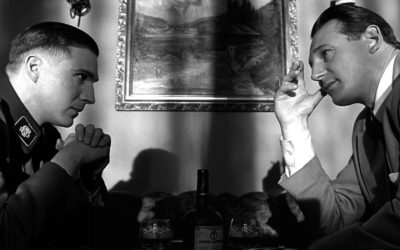 Nine World War Two thrillers that don't follow the usual storylines