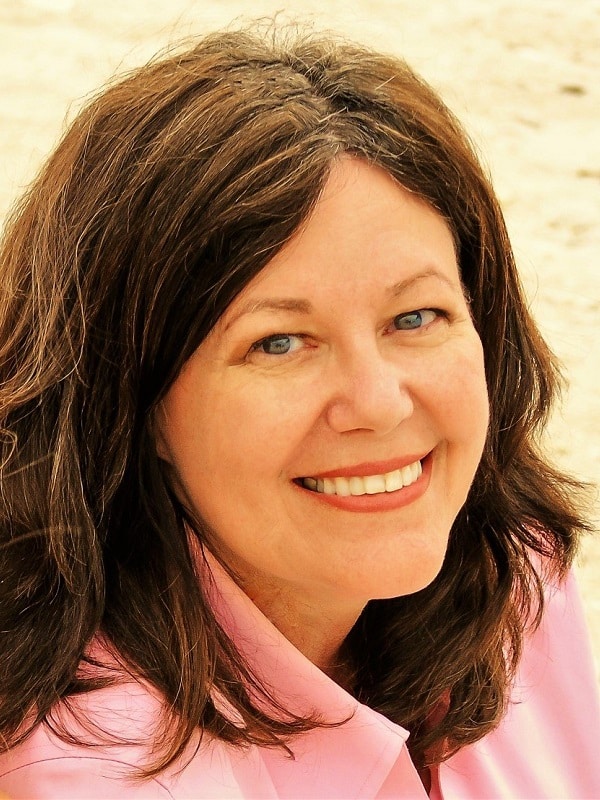 Interview by Annette Bukowiec
Tracey Enerson Wood has always had a writing bug. While working as a Registered Nurse, starting an interior design company, raising two children, and bouncing around the world as a military wife, she indulged in her passion as a playwright, screenwriter and short story writer. She has authored magazine columns and other non-fiction, written and directed plays of all lengths, including Grits, Fleas and Carrots, Rocks and Other Hard Places, Alone, and Fog
Q. Your debut, The Engineer's Wife, is about building the Brooklyn Bridge, which at the time was an enormous achievement led by a woman. What inspired you to write about Emily Roebling?
Tracey: Since my family is multi-generational military, I was intrigued with the concept of a family who was engaged in an occupation, handed down through the generations, that was extremely dangerous. How would that play out in the family dynamics? But I didn't want to write about a military family; that was too close to home.
I researched families, especially in the NY/NJ area where I was from, and discovered the Roeblings. Once I learned about Emily, the woman who completed the Brooklyn Bridge against all odds, in an era when working women were limited by law, I just had to write her story.
Q. Your upcoming book, The War Nurse, is about Julia Stimson, one of the women who forged the path for nursing as a profession. You're a nurse yourself. How close is this story to your heart?
Tracey: I've always been fascinated with the early days of nursing – how brave these (mostly) women were, their dedication in the midst of horrendous conditions and so much that was unknown. I was especially surprised to learn that American nurses were sent to war before our troops. Reading Julia's letters made me feel so close to her, like she was an older sister sharing her deepest secrets and hard-earned knowledge. To top it off, she was from the same area of the world as Emily Roebling, which is not far from where I grew up as well. It seemed the perfect handoff of the ongoing effort for women's rights.
Q. The War Nurse shows a lot of knowledge of the medical field. Besides bringing your experience as a registered nurse, how much research did it take to write this story?
Tracey: Even though I have many years of experience as an R.N., I had to research every action my characters did, to ensure it was accurate to the time and place. We take so much for granted now. Storing blood, antibiotics, for example, and even the very basics of who would be allowed to do what procedures had to be worked out, as so much was changing very quickly.
I was very fortunate to be living in Europe during much of the time of my research, so I could visit the settings in person. There is nothing like being there, seeing the landscape and architecture, hearing the languages, eating the food, much of which has not changed in the 100+ years.
Q. What do you like to read? Have you read anything good lately?
Tracey: My favorite genre is also what I write – historical fiction, especially from a woman's perspective. I also enjoy contemporary women's fiction, psychological thrillers, and non-fiction history, food, cooking, and travel.
I've recently read The Yellow Bird Sings by Jennifer Rosner, re-read The Guernsey Literary and Potato Peel Society by Mary Ann Shaffer and Annie Barrows, and currently reading Cutting for Stone by Abraham Verghese. And if I can put in a little plug for my upcoming non-fiction anthology, Life Hacks for Military Spouses will be released soon by Skyhorse Publications. It has over a hundred wonderful stories and tips and original art, by and for military spouses.
Q. What are you writing next?
Tracey: I'm bouncing back and forth between two completely different novels, not sure which one will win out. One is currently titled Shattered, and is a dark Gilmore Girls story set in Alaska. The other is a time-leaping exploration of a political wife, based on a true story.
Tracey Enerson Wood

's Latest
The War Nurse
Superintendent of Nurses Julia Stimson must recruit sixty-five nurses to relieve the battle-worn British, months before American troops are ready to be deployed. She knows that the young nurses serving near the front lines of will face a challenging situation, but nothing could have prepared her for the chaos that awaits when they arrive at British Base Hospital 12 in Rouen, France. The primitive conditions, a convoluted, ineffective system, and horrific battle wounds are enough to discourage the most hardened nurses, and Julia can do nothing but lead by example―even as the military doctors undermine her authority and make her question her very place in the hospital tent.
When trainloads of soldiers stricken by a mysterious respiratory illness arrive one after the other, overwhelming the hospital's limited resources, and threatening the health of her staff, Julia faces an unthinkable choice―to step outside the bounds of her profession and risk the career she has fought so hard for, or to watch the people she cares for most die in her arms.