The San Francisco area is a turbulent place in 1944. World War II is raging; Japanese-Americans are interned in detention camps; labor strikes cause clashes between workers and police; Mexicans, Asians, and Blacks are the target of severe discrimination; hatred of communists is widespread; fear of Japanese spies is rampant; food is rationed; and more.
In this atmosphere, the murder of presidential candidate Walter Wilkinson in the high-end Claremont Hotel in Berkeley, California causes quite a stir.
Wealthy business mogul Wilkinson is found shot in his hotel room, with his pants pulled down and his mouth stuffed with a Chinese jade seal, chocolates, flowers, and other miscellanea. Berkeley homicide detective Al Sullivan leads the murder investigation, and is pressured to solve the case quickly by District Attorney Dugan, who aspires to be governor.
Detective Sullivan and his team interview everyone in the Claremont Hotel, and a Mexican cleaning lady named Juanita says she saw a blonde girl with the candidate around midnight, shortly before a shot was heard. Juanita is certain the blonde is one of the Bainbridge girls, who sometimes visit the hotel with their grandmother, but the maid can't say which Bainbridge girl it is.
The affluent Bainbridge family is part of Berkeley high society, and the Bainbridge girls are Isabella and her twin cousins, Cassie and Nicole – all of whom are twenty years old. In an effort to discover which blonde was with Wilkinson, District Attorney Dugan pressures the girls' grandmother, grande dame Genevieve Bainbridge, to identify the culprit. Dugan goes so far as to threaten to hang all three granddaughters if Genevieve doesn't turn in the perpetrator.
Genevieve insists her granddaughters are innocent, and provides a lengthy written deposition about the history of the Bainbridge family. Excerpts from Genevieve's testimony alternate with Detective Sullivan's narration of events.
The Bainbridges experienced a tragedy in 1930, when Genevieve's granddaughters, Isabella and her sister Iris, were playing hide-and-seek in the Claremont Hotel. Iris was killed when she fell down a laundry chute, and Isabella, who was six at the time, didn't speak for months. The Claremont Hotel is now said to be haunted by Iris's ghost, who is supposedly heard crying.
As Detective Sullivan's inquiries go forward, one Bainbridge girl after another comes to the attention of the authorities. Nicole, a college student and avowed communist, is suspected of killing Wilkinson because he was a capitalist who exploited workers; Cassie, a sport hunter who has Japanese friends, is thought to have killed Wilkinson for his anti-Japanese rhetoric; and Isabella, a fashionista and coquette, shamelessly flirts with Detective Sullivan to divert suspicion from her family.
The Wilkinson murder inquiry gets even more complicated when a Chinese call girl, who was also seen with the candidate, is found dead with a hatchet in her throat. This is thought to be a Chinese Tong killing, and Detective Sullivan interviews people in the Chinese community, including China's first lady, Madame Chiang Kai-Shek, who's living in Berkeley at the moment.
The murder investigation goes forward with many zig and zags until the killer(s) of Wilkinson and the Chinese prostitute are revealed.
One of the most interesting characters in the book is Detective Al Sullivan, who was born Alejo Gutiérrez, the son of a half-Jewish Mexican father and a White mother. In 1931, when Alejo was seventeen, his father and two half-brothers were deported to Mexico during the Mexican Repatriation. Alejo went on to serve in the Army and attend college, then changed his name to Al Sullivan (his mother's maiden name) when he joined the Berkeley police department. Al feels guilty about sending Japanese-Americans to detention camps; is helping raise his eleven-year-old niece Miriam; and is easily swayed by beautiful Isabella's womanly wiles.
In addition to the murder mystery, author Amy Chua infuses the story with historical snippets. These include descriptions of the building and dedication of the Golden Gate Bridge; information about the California gold rush; references to the Lincoln Highway, which extended from New York City to San Francisco; descriptions of California's Kaiser Shipyards, where the United States rebuilt its naval fleet after the bombing of Pearl Harbor; mentions of the Chinese Exclusion Act of 1882, which forbid immigration of Chinese laborers to America; references to building the magnificent 115-room Hearst Castle in San Simeon, which was designed by female architect Julia Morgan; and more. Chua, a law professor at Yale University, clearly did extensive research for the book.
The plot, which gets a bit complicated, requires careful attention, but this is a fine historical mystery in a picturesque setting.
I listened to the audiobook, narrated by Robb Moreira, Suzanne Toren, and Tim Campbell, who do an excellent job.
Thanks to Netgalley, Amy Chua, and Macmillan Audio for a copy of the book.
The Golden Gate is available at:
More Historical Thrillers
Historical Thriller Features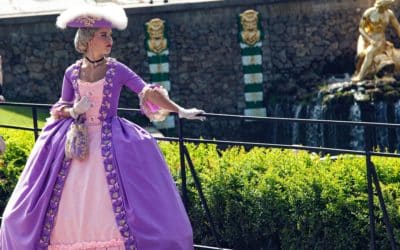 How historical psychological thrillers stack up against psychological thrillers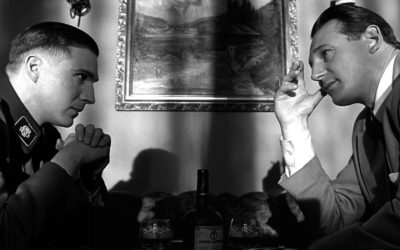 Nine World War Two thrillers that don't follow the usual storylines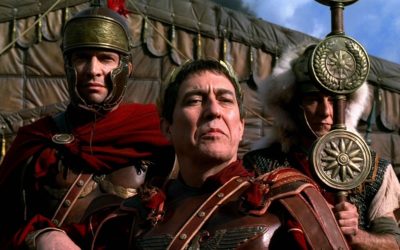 Historical thrillers set against the backdrop of ancient Rome