Blood Sisters by Vanessa Lillie is a compelling and heartbreaking mystery featuring Syd Walker, a Cherokee archeologist for the Bureau of Indian Affairs. While this is a fictional story, it deals with a real-life issue. Across the United States and Canada there is an extremely high rate of missing or murdered indigenous women and girls.
Syd lives and works in Rhode Island, but when a skull is found near her home town of Picher, Oklahoma, she is assigned to help on the case. Then she learns that her sister Emma Lou, who still lives in Oklahoma, has disappeared. Their parents didn't tell Syd until she showed up at their home. Syd and Emma Lou survived a frightening night of violence when they were young and it still haunts Syd, who stays in Oklahoma to find her sister. However, not everyone is happy that Syd is back in town as she digs for information and searches for Emma Lou.
Syd is dedicated to her job, but tends to go it alone rather than asking for help and taking back-up. She's also facing a personal relationship crisis that has her upset and confused. She's determined and tenacious, but sometimes lets preconceived ideas override what others tell her. Her purposefulness towards getting answers and solving the mysteries never wavered.
This well-written and well-researched novel transported me to Oklahoma in 2008. Descriptions allowed me to easily visualize the conditions without slowing the pace. I was immediately pulled into the story and stayed engaged throughout. It was fast-paced with a smooth flow. With plenty of action, this novel will appeal to many crime thriller fans too. The plot is twisty and multi-layered with several surprises along the way. My one quibble is that I wanted more closure on Syd's relationship with her wife Mal. Themes include violence against women and girls, mineral wealth being stripped from the land and the resulting health effects, poverty, drug addiction, and much more.
Overall, I am glad I read this novel, which was suspenseful, gritty, touching, heartbreaking, and atmospheric. While fictional, it is based on real events that occurred in and near Picher. The author also weaves in information about American history and politics as it relates to Native Americans. This is my first novel by this author, but I am looking forward to reading her next book. My understanding is that this is the first book in a series. The author's note at the end of the book was very informative.
Berkley Publishing Group and Vanessa Lillie provided a complimentary digital ARC of this novel via NetGalley. All opinions expressed in this review are my own. Publication date is currently set for October 31, 2023.
Blood Sisters available at:
Suspense Thriller Features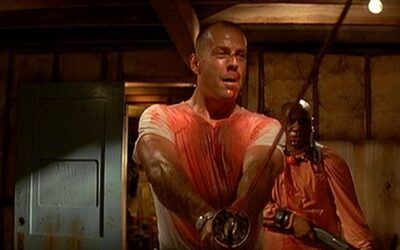 Unconventional Weapons in Suspense Fiction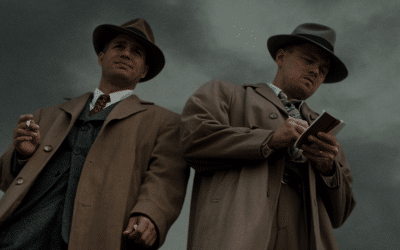 The unique qualities of the suspense genre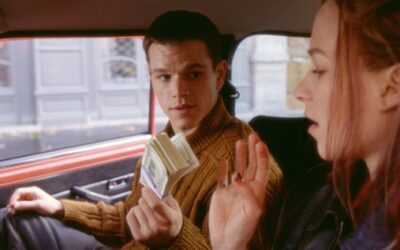 A Sprint Through Mystery's Finest