Everything I've read by Lee Goldberg has kept me enthralled, and his latest novel is no exception. Goldberg combines his talent for writing police procedurals with his television experience to craft this narrative, introducing mind- and time-bending elements to captivate the reader.
A small California community is thrust into the spotlight when a man dies in a vehicular accident around the time of an unusual weather event and explosion. Adding to the mystery is his peculiar attire and appearance. The enigma deepens when a local man, Owen Slader, vanishes around the same time. Detective Beth McDade is tasked with unraveling the puzzle. The ensuing story reveals an unexpected mystery spanning decades and rooted in a complex family history. Goldberg masterfully keeps the reader engaged until the very end.
Barstow, California, is known by many as a nondescript town in the Mojave Desert, often overlooked except by those seeking to escape it. Detective Beth McDade knows this all too well since her departure from the LAPD. With a past she'd rather forget, McDade has embraced this quiet enclave as home.
Upon investigating a man fatally struck by a motorhome, Detective McDade questions her presence there. Her intrigue peaks when she observes the victim's anachronistic clothing and demeanor. Further perplexing is Owen Slader's inexplicable disappearance. The only lead suggests unusual activities at the local military base. Although some witnesses mention a lightning strike, the evidence remains elusive.
Soon after, McDade discovers skeletal remains that complicate the mystery further. The skeleton reflects contemporary medical interventions but is so degraded it appears to be from the late 19th century. Could there be a connection between this skeleton and the highway victim? Determined, McDade delves deep, even when the clues confound her.
Owen Slader's tale intertwines with the main narrative. After his mysterious disappearance, he finds himself in 1880s Calico, California. This mining town, starkly different from his modern surroundings, offers unique opportunities. Assuming a new identity, Slader navigates this time, subtly revealing his origin, and aims to guide those in his future to understand his fate.
As revelations emerge, Detective McDade grasps the magnitude of her discovery — a mystery transcending time and logic. Unknown forces work against her, while others seek clarity from an ancestor who seemingly existed in two different eras. Goldberg expertly paces the narrative, ensuring continuous engagement until the thrilling conclusion.
Lee Goldberg's writing has always fascinated me. His vivid descriptions and narrative prowess immerse readers effortlessly. While the plot leans towards science fiction, a riveting mystery lies at its core, placing the reader at its heart. The narrative progresses rapidly, demanding the reader's full attention.
Goldberg skillfully introduces characters who significantly influence the overarching story. Although Detective Beth McDade remains pivotal, Owen Slader's transformative journey often steals the limelight. Goldberg portrays this with finesse, enriching the storyline.
Goldberg's narrative twists are the highlight of this novel. He intricately weaves the tale, preventing easy predictions. The reader is constantly engaged, reminiscent of a gripping television movie — a testament to Goldberg's influences. I eagerly await his next literary offering.
Kudos to Mr. Goldberg for expanding my literary horizons beyond my usual preferences.
Police Procedural Features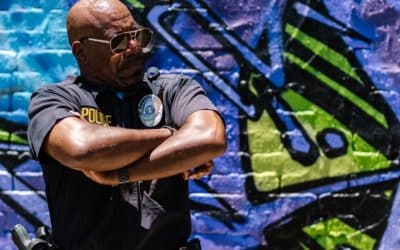 Are police still the good guys?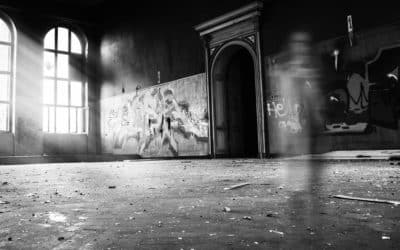 Police Procedurals and the Supernatural Thriller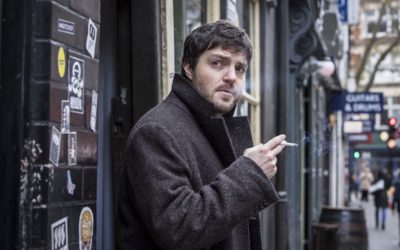 In praise of the most interesting figures of the mystery genre