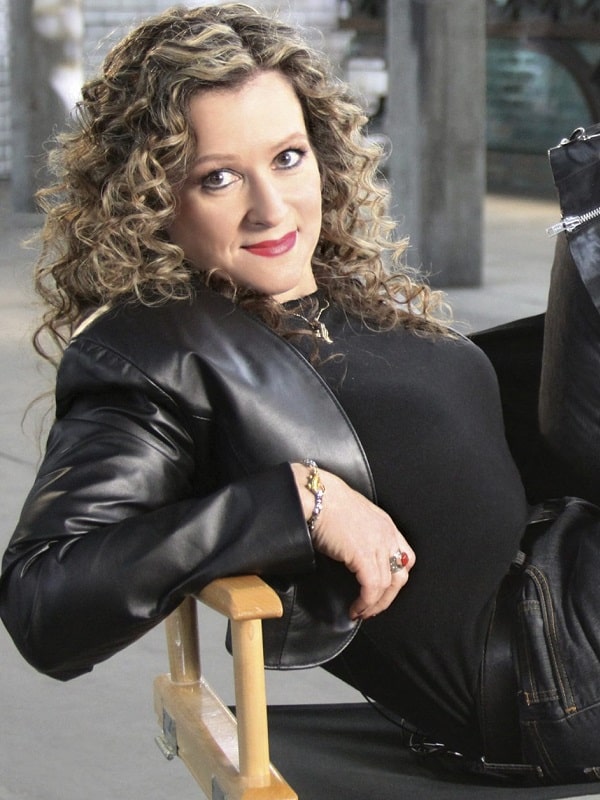 Laurell K. Hamilton is one of the leading writers of paranormal fiction. A #1 New York Times bestselling author, Hamilton writes the popular Anita Blake, Vampire Hunter novels and the Meredith Gentry series. She is also the creator of a bestselling comic book series based on her Anita Blake novels and published by Marvel Comics. Hamilton is a full-time writer and lives in the suburbs of St. Louis with her family.
Q. A Terrible Fall of Angels is your first new series in decades. What inspired it? Where do you think it will go from here?
Laurell: How can anyone not be inspired by angels? I had been collecting books on angelic myth, folklore, and history for years. Often books on a certain topic will start appearing by happenstance at bookstores, or I'll see articles online long before I'm ready to write something. I'll also start seeing images on Pinterest, Instagram, Facebook, artwork, even people wearing shirts with the image on it. That started happening with angels over ten years ago. I've learned not to rush the process, but just let the books, articles, images, etc. accumulate until there's some kind of creative tipping point. Eight years ago, I wrote the first line of a story or book on a sticky note and put it on my wall of sticky notes. I slowly began to make notes on angels and a world where angels would be far more solid and a more active part of our everyday world.  The sticky notes on the wall don't always end up in the finished book, but this one did. I am so excited to finally be able to share that first line and the world that it introduces.
Q. You're famous for, among other things, your steamy romantic relationships and pulse-pounding writing. Does A Terrible Fall of Angels have any of this? How does it diverge from some of your other writing?
Laurell: There are so many firsts in this book for me as a writer. My first male main character, first married main character, and first one with a child. Detective Zaniel "Havoc" Havelock is a police detective with the Metaphysical Coordination Unit in the City of Angels. The Unit is also called the Heaven and Hell Squad, because if it's a crime involving angels or demons they are who you call. They backup the regular police on supernatural crimes of all kinds. That may sound familiar if you've read my Anita Blake series with the Regional Preternatural Team/Squad or Merry Gentry series, which follows a Fey private detective who specializes in supernatural problems with magical solutions. Anita started out as a consultant with the police on vampire and zombie related crime and Merry was a private detective working occasionally with the police, but Zaniel is my first to start out as a member of the police force.  Zaniel has been separated from his wife for six months when the book opens. He's been seeing his three-year-old son only on weekends or when his wife and he agree. He's broken hearted about losing his family and his home, and his major goal is just to get back. I honestly didn't plan on him being married, let alone separated or having a child, but from the moment I started writing A Terrible Fall of Angels that was his background. His wife, Reggie, has insisted that they should date other people during the separation, but so far he hasn't taken her up on it. He's afraid it will endanger them getting back together. After months alone he is starting feel attracted to other people and it actually bothers him. He sees it as the bond with his wife weakening. Zaniel is very much a romantic in that finding the one love of your life sense. He is monogamous which is a big change for me. Whether he and Reggie will remain monogamous to each other remains to be seen.
Q. What do you enjoy reading? Anything good lately?
Laurell: I just finished reading The Wizard's Butler by Nathan Lowell. It's the first book in a new series and I'm really looking forward to the next book. I'm reading Why Zebras Don't Get Ulcers by Robert M. Sapolsky and it's a fascinating nonfiction book about the science behind how our bodies react to stress.
Q. What's one vice you secretly love? And what's one of the vices Zaniel has that makes him unique?
Laurell: If you mean a guilty pleasure, no pun intended, then I don't have those, because I don't feel guilty about things that bring me pleasure. If I want a milkshake, I will call my family and get orders and we'll all get milkshakes. No need to feel guilty about it. I guess the closest thing to a vice that Zaniel has is that he hits the gym when he's depressed. He's in the best shape of his life, better than when he was in the army, because he doesn't want to be alone in the small apartment he's living in since his wife and child are in the family home, so he exercises when he's not working. Zaniel is six foot three and literally tall, dark and handsome, but he doesn't see himself like that. He sees himself as a family man. He is the proverbial white knight wanting to save the fair maiden, protect the weak, slay the dragon, or in this case the demon, and save the kingdom.
Q. What are you working on now?
Laurell: The next Anita Blake novel and I have plans for the next Merry Gentry novel, and of course the second Zaniel Havelock. Though I will have to take a brief break from writing the later stages Anita Blake novel to finish a short story for the anthology, No Game For Gentleman.
Laurell K. Hamilton's Latest
A Terrible Fall of Angels
Meet Detective Zaniel Havelock, a man with the special ability to communicate directly with angels. A former trained Angel speaker, he devoted his life to serving both the celestial beings and his fellow humans with his gift, but a terrible betrayal compelled him to leave that life behind. Now he's a cop who is still working on the side of angels. But where there are angels, there are also demons. There's no question that there's evil at work when he's called in to examine the murder scene of a college student—but is it just the evil that one human being can do to another, or is it something more? When demonic possession is a possibility, even angelic protection can only go so far. The race is on to stop a killer before he finds his next victim, as Zaniel is forced to confront his own very personal demons, and the past he never truly left behind.
More Supernatural Thrillers