The work of Adam Southward is both chilling and addictive, as I have come to discover with the first two books in this series. There is more than the 'thrill of the hunt' found within the pages, as Southward explores things on a psychological level, educating the reader on the nuances of the human mind and how little we know about its true workings.
The story is strong and pulls the reader in, while discussing some of the most horrid ways humans treat one another, using depravation and abuse to instill control. A dark, yet captivating, read for any reader willing to take the plunge.
When Eva Jansen disappears from a psychiatric ward, no one takes notice, not only because she is simply a patient, but because her records have been expunged from the system. The history of the woman is known to few, but those who notice are assured that there is something sinister going on.
A covert meeting with a nurse from the ward with forensic psychologist, Alex Madison, yields many questions and concerns. Madison wonders about what is going on within the walls of that facility, especially when he discovers one of the doctors has been overseeing the release of a number of female patients before their treatment is complete. Madison also learns that Eva possesses a unique ability to read minds, pulling thoughts to the surface that are buried deep inside.
All this pique's Madison's interest, as it sounds a great deal like a criminal group he's been chasing for years, with deep pockets and connections around the globe. Madison's worked previous cases of people with mind controlling abilities. Might Eva be in their hands, her abilities a weapon that could be more useful than a crate of guns or an unstable chemical?
A number of events lead Madison to feel he's being watched, and his family is in danger. He must get to Eva before something horrible happens, particularly as he is one of the few who is aware of what's happened. Working with a group of police officials, they follow a lead to Spain, where Madison learns that Eva is an item in a highly secretive auction that disperses women and girls to the highest bidder around the world. It's a race to get answers and free Eva before she disappears for good.
Adam Southward is able to pull the reader into the middle of his stories with such ease, painting a vivid picture with a simple narrative. While some may applaud this feat, it must be noted that the images conjured up from the story are rarely uplifting or positive in nature. There is a true sense of depravity throughout, but the underlying attempt to help sweeps away the utter despair that serves as a theme throughout.
Many of the characters who appear throughout are well-constructed and serve a purpose. Fans of the series will know Alex Madison well and the struggles that he has had to endure, from addiction to marital strain and trying to connect with a daughter who is able to love and despise him in equal measure. Madison's character develops well throughout, complemented by many of those who surround him throughout the different points of the book. Eva Jansen, suffering her own horrible life, offers up some intriguing backstory and development, though some might see a degree of regression as well, particularly in the latter portion of the novel. The author does an amazing job at portraying the characters in such a way that the plot is regularly enhanced.
Southward uses some excellent scientific and psychological angles to serve as underlying themes throughout the book, some of which Alex Madison comprehends, while others are mysteries that appear in some of the darker portions of the narrative. The story flows well and moves along with ease, aided by chapters that educate the reader while propelling things in a forward direction. There is so much to take in, from the struggle Madison has with his ongoing desire to topple the criminal organization through to the treatment of Eva and many others, leaving the reader to try to keep pace. Not your typical 'quick read psych thriller', but maybe that's for the best!
Kudos, Mr. Southward, for another stellar novel. I marvel at how much I absorbed throughout this reading experience.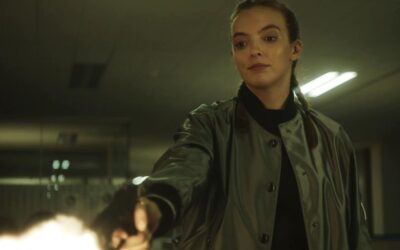 From Femme Fatales to Masterminds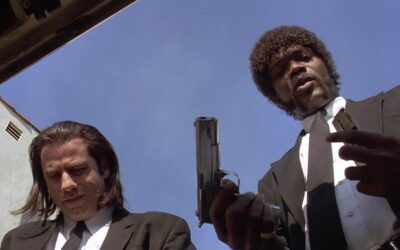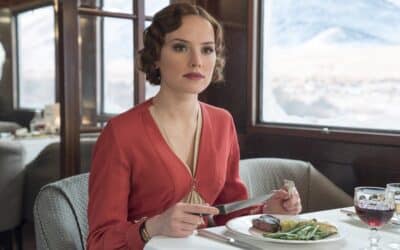 Why are crime stories so popular?