Kat Martin returns with the third book in the Blood Ties: The Logans romantic suspense series. This tense high stakes and perilous thriller features former Green Beret Edge Logan and ex-military Skye Delaney. Both work for the same security firm in Denver, Colorado as private investigators.
Edge was forced to resign from the military and has a new life mainly providing security for high profile clients. Skye left the military after an improvised explosive device hit her vehicle and she was badly injured. While attracted to each other, neither has been willing to act on it. They don't want to risk their friendship.
When Edge overhears Skye talking with her stepmother, he offers to provide back-up. Skye's half-sister Callie hasn't been heard from in a couple of months. She had joined a commune-like organization that is remote, fenced, and has guards. How can they access the compound and talk with Callie? Is she there willingly or is there something sinister happening? How will this affect Edge, Skye, and their personal and professional relationships?
While Edge and Skye are both strong, brave, and independent, they both have backstories that affect their relationships. They're relatable, but flawed. Edge's anger at his resignation from the military and Skye's insecurities around her disfigurement affect each of them differently. Can they overcome them? They're bold and intense protagonists who transform during the course of the storyline.
The story captivated me from the first page to the last. The deeply involved and multi-layered plot has some unpredictable moments that add suspense and danger. The world-building is excellent even as the locations change from Colorado to other states. The writing is fluid and flows well in this unsettling thriller that occasionally makes your blood run cold. It kept delivering exciting outcomes through the characters as I frantically turned the pages. This action-packed novel features deception, deaths, jealousy, greed, romance, family, friends, trust, corruption, and power over others. It also depicts the devastating actions certain organizations take and the effects they can have on the victims.
Overall, this action-packed romantic suspense has great characterization, a little spice, and plenty of action. Those who enjoy romantic suspense novels will likely enjoy this book. This is the eleventh book I have read by this author across multiple series. This one has the right mix of romance, tension and a thrilling storyline.
Kensington Books and Kat Martin provided a complimentary digital ARC of this novel via NetGalley. This is my honest review. Opinions are mine alone and are not biased in any way. Publication date is currently set for November 29, 2022.
One Last Chance available at:
The Machine, Busting the Space-Time Continuum, and Immortality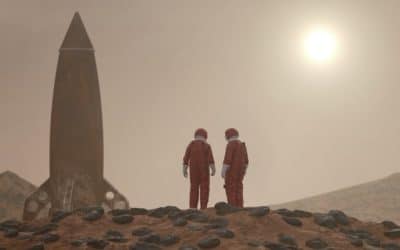 Nail-biting tension in worlds of spaceships and doom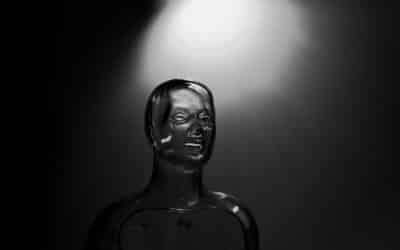 AI and Identity in Thrillers