Mary Burton knows how to write a police procedural with plenty of suspense and thrills that allow readers to experience shocking action scenes from the comfort and safety of their homes. The Shark is the first book in The Forgotten Files series and features Virginia State Trooper Riley Tatum and former FBI agent turned private security specialist Clay Bowman.
Riley's past comes back to haunt her when she is called to the murder scene of a runaway teen. Riley had been a runaway twelve years ago and had been kidnapped, drugged, and left unconscious on a bus that ended up in Virgina. She doesn't remember seven days of her life. Clay has just started work for Shield Security. He and Riley had met when he was training police officers at Quantico five years ago. This case reminds Clay and his boss Joshua Shield of an unsolved case from New Orleans when a serial killer nicknamed the Shark murdered girls as part of a poker game.
Riley's characterization is well done. She's smart, physically fit, loyal, doesn't like the limelight, and is driven to stop human trafficking of young girls. Clay's character was not quite as well developed. He's had trouble moving on after his wife died five and a half years ago and hasn't settled into making a house a home. However, he is now renovating an old house he purchased. The remaining characters don't have as much depth.
The book did a great job of bringing together Riley's past and the present through flashbacks interspersed in the current story line. She is a strong but vulnerable protagonist who feels she can't show any weakness to her colleagues on the various police forces.
The author is a great storyteller with gripping scenes and a disturbing story that depicts the devastating risks to runaways and the effects of human trafficking on them. The plot moves at a fast pace with some twists and turns. However, the antagonist was a little too predictable. The chemistry between Riley and Clay was there, but took a backseat to the crime thriller and police procedural parts of the book. There was a steamy scene or two. One quibble that I had was that the police let a civilian participate in so many of the activities.
Written for those who love crime thrillers and detective stories with a little romance, The Shark has plenty of action and is thought-provoking and an antagonist that is dark and sinister. The book has an intensity that hooked me easily. The author also does a great job of incorporating real-world issues into the story that add depth. Besides those already mentioned, they include grief, work-life balance, friendships, found family, murder, gambling, and much more.
Overall, this was an intense mystery with some chilling scenes. It's an amazing story filled with drama, suspense, and action. I look forward to seeing what is next in this series. This appears to be a re-release of the book. Readers of gritty mysteries, crime thrillers, and police procedurals will likely enjoy this novel.
Kensington Books – Zebra and Mary Burton provided a complimentary digital ARC of this novel via Net Galley. All opinions expressed in this review are my own. Publication date is currently set for June 27, 2023.
Police Procedural Features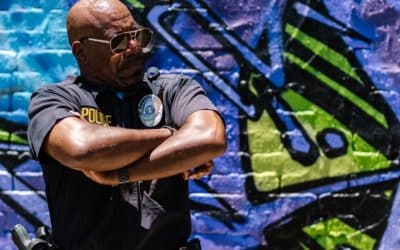 Are police still the good guys?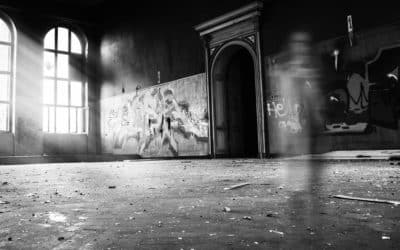 Police Procedurals and the Supernatural Thriller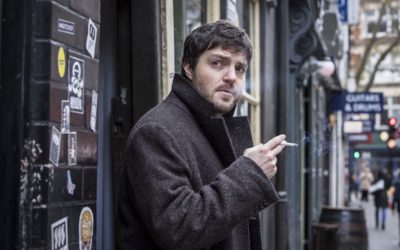 In praise of the most interesting figures of the mystery genre