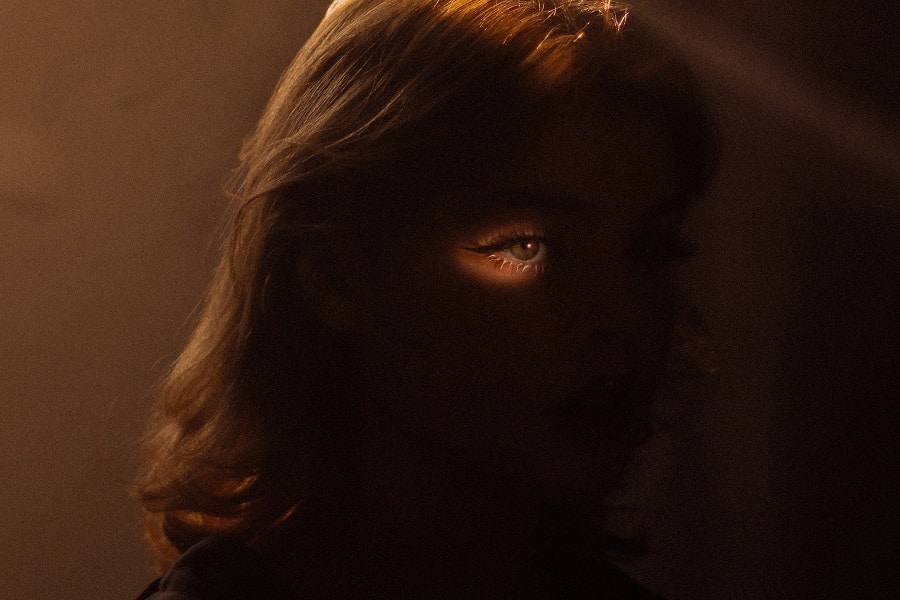 Where did the YA Mystery Genre Come From?
It was a dark and stormy night in 1977 and I didn't know what the heck a YA book was.
Did anyone back then? All we knew was that there were certain books available to us in the school library, in the Summer Bookmobile that came every two weeks, in our Weekly Reader book order forms, and possibly on our parent's book shelves (of which many were out of reach unless you were an excellent climber or could quietly pull a chair over.) When I was about twelve, a rumor surfaced that my best friend's teenage sister was addicted to Harlequin Romances.
For some reason, this was highly concerning. The word on the street was that tons of these forbidden books were shoved under her bed; she only read them late with the help of a flashlight. I asked my mom about the situation; she told me that romance novels were dangerous. Well, that sounded quite mysterious! I had to solve that one, so my buddy and I snuck into her sister's room and reached under her bed and into what felt like a dangerous labyrinth. Who knew what was under there? I was particularly proud of being the first to discover the clues due to my speed-reading abilities. I suppose if asked back then, I would have assumed that those dangerous books under the bed were of the YA variety. I mean, my buddy's sister wasn't an adult yet. She had to hide those suckers pretty darn deep under that bed.  
I'd love for an avid YA reader, not the publishers, to clearly explain what determines whether a mystery, thriller, etc. should be shelved in the YA section versus the regulator section of our local bookstores. I grew up relying on the Dewey Decimal System established in 1876. Dewey's system did not include a YA section nor has one ever been added. Dewey told us that literature is literature. Beyond the age of 11, categorizing literature into age groups seems a bit like a crafty brand of censorship. "Let's corral this group of readers into this literature section and entice them to purchase these books." As a kid and teen, my ability to select a book without worrying if I was in the right lane, so to speak, gave me a dash of self-empowerment. It gave me the opportunity to stretch myself, test my limits, and self-assess my intellectual level.
In the late '70s and 1980s, there was no better place to feel free (and, also safe, something we pretended not to care about) than at the mall. Going to the mall bookstore was one of the highlights of my young life. I don't recall there being a YA section despite the mob of tweens and teens with babysitting and lawn mowing money in their pockets moving like an ocean from one end of the mall to the other. There was no indication that we needed to go to a particular section to find what was most appropriate for us. If there had been such a section, I would have walked right past it to the real adult section; that's where the mystery and thrill was, right? By age 14, I was reading Stephen King, Michael Crichton, John Grisham, Agatha Christie, Mary Higgins Clark, Sidney Sheldon, and Tom Clancy.
?t turns out that the term "Young Adult" was coined by the Young Adult Library Services Association during the 1960s to represent the 12-18 age range. I was an avid reader and would-be writer throughout the 1970s and '80s, so why had I never heard of this? The first time I ran into the genre was in the late 1990s when, ironically, I was an actual young adult. I had just finished writing my first novel, Please Love Me, which is about a 17-year-old protagonist. The biggest mystery in the book is whether this poor girl is going to make it into adulthood with more than a broken heart. (However, mysteries come in many shapes and sizes, and in the end, if there are questions to be answered, clues to be connected, and a maze to read your way through, our interest is piqued.) After five years of getting my 17-year- old character to the end of her story, and the beginning of her life, I was slammed with a mystery I hadn't seen coming.
Had I written a YA book, or a regular one?
Now keep in mind that during the 1990s, we were in limbo land, struggling to uncover essential information between outdated Encyclopedias and a World Wide Web with many holes. There weren't many available resources to research book genres, or anything else for that matter. There were a lot more unsolved mysteries and unanswered questions swirling about in our heads before the information superhighway sped through every neighborhood in America. Amazon guided many readers toward cyber acceptance with the launch of its online bookstore in 1995. Harry Potter and the Philosopher's Stone, was released on 26 June 1997, paving the way for the series that is often considered the cornerstone of modern young adult literature.
By the year 2000, YA readers were in love with Harry Potter. He was getting a tad older, and so were his readers. Please Love Me was too raw, bleak, and rough for a Harry Potter-loving YA readership, which (as if it wasn't confusing enough) by then included not only young adults but also middle-aged adults. On the other hand, my 12-year-old daughter, who had a 10th grade reading level as a 3rd grader (we have tests to prove that), had already read every available Harry Potter book twice. It was a natural progression, given that she zoomed through R.L. Stine's books by second grade. I knew that she wasn't the audience for my book; I also knew that she wasn't a young adult. Yet, I wasn't sure if actual young adults would want to read about a misguided 17-year-old trying to solve the great mystery of teenagerhood: how to become an adult. My agent at the time was told that the themes were too mature for YA. The whole YA thing had become an unexpected hiccup. I eventually set Please Love Me aside to write a real mystery, Aberrations. Following Aberrations, I wrote two other novels that both involve unique mysteries (Centerpieces and Dust).
I suspect that avid 12 to 18-year-old readers who enjoy a great mystery are generally on the smart side, curious, with adventurous intellects. The evolution of technology created incredible avenues for learning; that certainly hit a new high by 2005 or so. Kid of all ages gained new ways of learning about all kinds of things. Let's face it, 12 – 18-year-old readers today are generally more sophisticated that I could have ever been at 12 in 1978 or at 18 in 1984, regardless of my IQ or curiosity level. The year I read Michener's Hawaii I opened my own detective agency. I put up a giant poster on the front of our house offering crime-solving services. I could be wrong, but I don't think that the average 2021 11-year-old mystery reader would entertain such an idea. After all, they can follow true crime on podcasts and YouTube. They can start their own podcast, right?
YA remains a bit of a mystery to me. Is it something that we need? Is it a made-up genre akin to holidays invented by greeting card companies? I suspect that the YA category made a lot of teens and adults feel better when they felt the urge to read Harry Potter, which was originally written for children. Are the mysteries found in your YA books easier to decipher than those found in regular mysteries? Children's books are categorized by age with the primary intent of aligning with standard reading levels. Should adult books be categorized in the same way? If so, what will they be called? Should we categorize mysteries by how tough they are to solve or how smart readers are: Smart Adult (SA), Challenging Mystery (CM), or Easy Mystery (EM). Let's face it, 12–18-year-old readers fall into various reading levels just as younger kids do; however, there is a particular age when most teens have achieved adult reading capabilities. May we make that our cut off? Once there, do readers need a YA label (which isn't even based on logic, by the way) to help us decide what book to choose next? I think I'll stick to reading the back covers.
I would never tell a child with an advanced reading level, a teen, or a young adult to limit themselves. Next time you're looking for a good mystery, make an authentic choice, one that encompasses all available options. Oh, if you're an actual, fully realized adult who reads YA books, this goes for you, too.
I rest my case.
About the Author
Penelope Przekop is a writer, entrepreneur, and corporate quality management expert. Her latest book, 5-Star Career: Define and Build Yours Using the Science of Quality Management (Productivity Press) combines her technical expertise and her personal story to provide a unique, sensible approach for career and personal development.  She is also the author of five additional books, including four novels that all incorporate mysterious otherworldly themes and twists: Please Love Me, Aberrations, Centerpieces, and Dust. Throughout her 30+-year corporate career, she has worked with numerous Fortune 100 pharma companies, including Pfizer, Merck, Lilly, and Glaxo Smith Kline, and held leadership positions at Novartis, Covance, Wyeth, and Johnson & Johnson. She is the founder and CEO of PDC Pharma Strategy and serves as the Chief Compliance Officer for Engrail Therapeutics. In 2018, Przekop and her older daughter founded Bra in a Box, which has been featured in Real Simple and New York Magazine. She lives in the Greater Philadelphia Area with her husband of 30 years.
Author site:  www.penelopeprzekop.com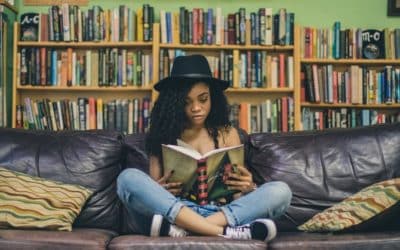 A Curated Collection of Captivating Whodunits for Teen Readers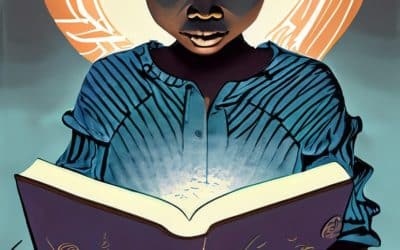 Five mystery books that are perfect for young readers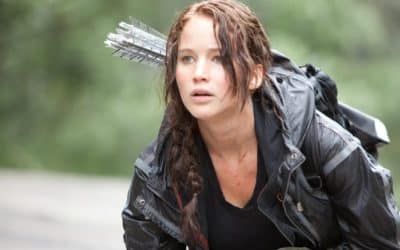 The Best Thrillers for Teens: Get Hearts Racing with These Suspenseful Reads