Mix Philip K. Dick with Richard K. Morgan, infuse the potion with a little Philip Marlowe, and create Titanium Noir. Hard-boiled detective Nick Sounder, mouthy, brash, yet intuitively smart and keen-eyed for observation, is thrust into the investigation of the murder of Roddy Tebbit.
In this near-future dystopian world, a controversial discovery by magnate Stefan Tonfamesca has made available T7 genetic therapy for the select few—doled out by Stefan at an exorbitant price or the cost of "favors to come." The therapy not only enhances the strength and size of the body but also turns back the ravages of time on the whole body. The elite recipients attain an almost godlike status. There are only a few thousand Titans worldwide. A murder of a Titan is definitely big news. Roddy Tebbit, a rather nerdy Titan techie, stands well over seven feet tall, and although he is ninety-one years old, looks no more than thirty. Cal Sounder is called in to investigate his murder. The police require a buffer and liaison during this most sensitive matter. He is no stranger to the dark, mean streets and can go where "cops" are not wanted and avoided. His ex-girlfriend and femme fatale is Athena, a Titan herself, and no less, Stefan Tonfamesca's daughter and heir to his empire.
Picture Humphrey Bogart as Cal Sounder and Lauren Bacall as the lithesome and delectable Athena. Nick Haraway provides a complicated, interweaving plot that reveals both secrets and red herrings, ratcheting up the suspense and intrigue as the snarky Cal gets closer to revealing the twisted motivation and culprits responsible for Roddy's demise. Hardaway populates his tale with multiple richly characterized actors. It's truly difficult to discern who the villains and heroes are as this page-turner escalates into a satisfying conclusion. Hardaway nicely infuses tension and intrigue as this crime investigation morphs into a near-future dystopian noir mystery.
Thanks to NetGalley and Knopf/Pantheon Publishing for providing an Uncorrected Proof in exchange for an honest review. Excuse me, while I download some of Hardaway's earlier oeuvre.
Titanium Noir available at:
The Machine, Busting the Space-Time Continuum, and Immortality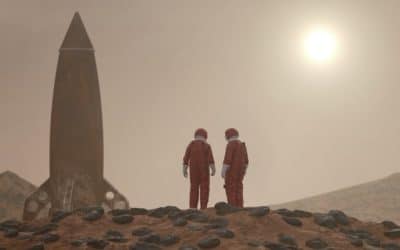 Nail-biting tension in worlds of spaceships and doom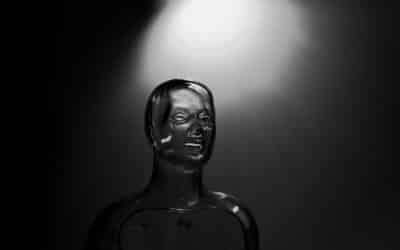 AI and Identity in Thrillers