This historical novel, set in the American Reconstruction era, is based on real events.
In the aftermath of the American Civil War, the South is traumatized, angry, and facing economic difficulties. Mayor Robert Bentley of Loudoun, Virginia, up for reelection and under pressure from the taxpayers, looks at Negroes and indigent women as "millstones around the neck of the community." So when widow Emily Lloyd, mother of four, files for her deceased husband's pension, Mayor Bentley says she doesn't need it, it's only greed.
The authorities, who already disdain Emily, become very suspicious when her family members die, one after the other. The official story, supported by Emily's physician, Dr. Randolph Moore, is that Emily's husband Charles died of heart failure in 1868; Emily's aunt, Elizabeth Hammerly – from whom Emily inherited a house – died from a flu in 1869; Emily's sons, 8-year-old Henry and 10-year-old Charles Jr., died from eating poisonous pokeberries, which they mistook for blueberries, in 1871; Emily's daughter, 5-year-old Annie, succumbed to cholera in February, 1872; and Emily's remaining daughter, 3-year-old Maud, died from a stomach malady in March, 1872.
This last misfortune is too much for the townsfolk, and Loudoun's Mayor Bentley and Sheriff Bernie Atwell decide to do something. Mayor Bentley summons a coroner's inquest, and while little Maud's dead body is still warm, lying on her bed, two physicians cut the child open right in front of her mother. A subsequent analysis of the child's organs reveal that Maud consumed arsenic, and Emily is then accused of poisoning ALL her deceased family members, some of whom are exhumed for analysis.
For her part, Emily adamantly denies any wrongdoing and insists that someone else is responsible and that blaming her is a terrible mistake.
Attorney JW Foster decides to represent Emily, and asks his fellow lawyer, Powell Harrison to join him. Foster insists, "Mothers don't kill their babies, and Emily Lloyd didn't poison hers. She's a decent woman and is entitled to fair representation."
Powell doesn't want to take on an infanticide case, but he feels he must, or Emily won't get a fair trial. In Powell's view, the prosecutor, Mort Kilgour, is not so much interested in finding the truth as he is in winning over the court of public opinion. When Powell's wife tries to dissuade him from representing Emily by saying people will talk, Powell responds, "Let them talk. None of them give a cent about the truth. All they want is to dish out vengeance for all they lost during the war. When they aren't blaming the Yankees, they're blaming the Negroes or the poor."
In the end, Powell, who has experience trying cases against Prosecutor Kilgour, is lead attorney for Emily, with JW assisting, and Powell's law partner (and brother) Matt giving advice. A good part of the book is a courtroom drama, with jury selection; motions; testimony of experts; testimony of witnesses; and so on.
In 1872, many things were different than today. For example, the prosecution wasn't required to share discovery with the defense, and could actually withhold evidence; men had the 'right' to beat and choke their wives; property that a wife inherited belonged to her husband; and more. All this is relevant to the story.
As Powell and JW work on Emily's case, they recall Civil War events. JW was in a rat-infested Yankee prison camp, and Powell fought in the terrible Battle of Gettysburg, where he remembers the Yankees firing their big guns, grapeshot everywhere, riddled bodies dropping to the ground, and dying men being loaded onto wagons with limbs missing and gaping wounds.
A wartime tragedy also befell Powell's sister Alice. Union soldiers came to a farm where Alice was staying with a friend and ransacked the home, took the silver and all the winter stores, burned the barn, and seized the livestock. Later, three drunk soldiers returned and beat and raped Alice and her friend.
The novel is well-researched and has numerous references to real historical court cases as well as detailed descriptions of methods used to test for arsenic. The book has a strong religious bent, and the characters often quote the Bible and talk about God.
The suspense tale and the ambiance of 1872 Virginia will appeal to fans of historical mysteries.
Thanks to Netgalley, Sharon Virts, and Girl Friday Books for a copy of the book.
Veil of Doubt is available at:
More Historical Thrillers
Historical Thriller Features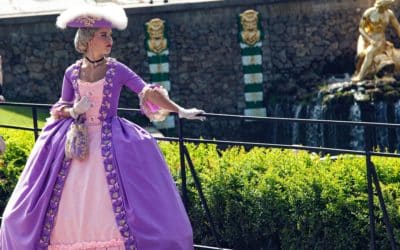 How historical psychological thrillers stack up against psychological thrillers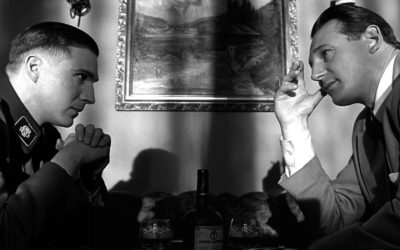 Nine World War Two thrillers that don't follow the usual storylines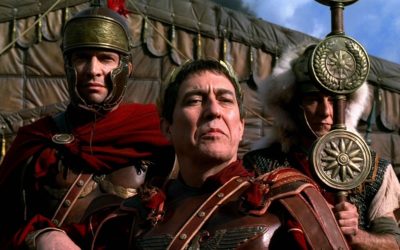 Historical thrillers set against the backdrop of ancient Rome