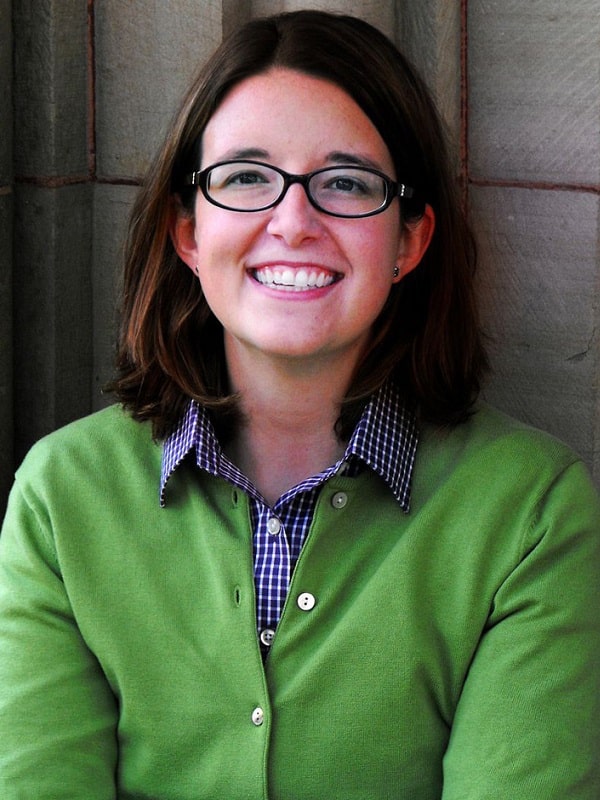 Amanda Flower is a USA Today bestselling and Agatha Award-winning author of over thirty-five mystery novels. Her novels have received starred reviews from Library Journal, Publishers Weekly, and Romantic Times, and she had been featured in USA Today, First for Women, and Woman's World. She currently writes for Penguin-Random House (Berkley), Kensington, Hallmark Publishing, Crooked Lane Books, and Sourcebooks. In addition to being a writer, she was a librarian for fifteen years. Today, Flower and her husband own a farm and recording studio, and they live in Northeast Ohio with their two adorable cats.
Interview by Elise Cooper
Q: Can you share the inspiration behind setting your story in the context of an axe-throwing booth at a fair?
Amanda: I always wanted to write about the Holmes County Fair. A year ago, my husband and I went to the fair to research for the book. One of the first things I see is an axe-throwing booth just like in the book. It seemed like a perfect fit for a mystery novel. Of course, I had to try it. I did hit the bullseye although not on the first time. As soon as I saw it. I knew I wanted to write about it.
Q: How do quilts factor into the narrative of your story?
Amanda: I knew I wanted the main character, Millie, to enter her quilt in the fair. I went to the quilts at the fair and saw how they were displayed. She and her friends were in a quilt group and many of them entered their quilts in the fair contest.
Q: Could you introduce us to the new character, Zach, and give us some insight into his role in the story?
Amanda: He is a ten-year-old boy who is a friend of Millie's nephew, Micah. His mother left him with his grandfather who thinks poorly of him because he was born out of wedlock and his father was an "English" man. His grandfather basically abandons him. He is a sweet little boy in a bad family situation. As I was writing this story the adoption was being finalized for two of my nephews who were in the foster system.
Q: What prompted you to incorporate a dating app into the storyline and how does it serve the narrative?
Amanda: I thought of it funny to think of Millie's friend, Lois, trying to use it. She is very zany but is a hopeless romantic. She loves being in love. Even though she is almost seventy she tried it. I wanted this to be the humorous part of the story.
Q: In what ways do the goats contribute to the unfolding of the mystery in your book?
Amanda: Yes. Millie's great nephew, Micah, wanted to enter her goats, Phillip, and Peter into the fair. Near the beginning of the book, they get out of their pen a lot because they are rascals. Because they were out and everyone was looking for them, they are found in the place with a dead body. They lead Lois and Millie to a dead body. Zach also had a goat, Scooter, who he loved very much because his mother gave it to him just before she left. Scooter is a Pygmy goat.
Q: Can you give us an insight into Millie's internal conflict regarding her relationship with Uriah and how this might develop?
Amanda: I used the Amish proverbs to help Millie decide on where she is going with her life. She was really torn between her past and possible future. She is one of my most loyal characters. Even though her husband had been gone for over 20 years it is still hard for her to pursue another relationship. Uriah knows she is struggling and is very supportive of her and cares for her a lot. He realizes she is independent, is frightened of marriage, and how she is dedicated to her husband's memory forever.
Q: What are your future plans for your book series, and can we expect any new themes or settings in upcoming novels?
Amanda: There will be another Emily Dickerson mystery coming out this November. Then in March of next year there will be a series with the Wright Brothers written from the point of view of their younger sister Katherine. It is titled To Slip the Bonds of Earth.
It will be a while before there will be another Amish book. Going forward I will be writing one historical book and one Amish book, alternating between the Amish Candy Shop Book and the Amish Matchmaker Book.
The end of next year will be the Candy Shop Book titled Gingerbread Danger. It is a Christmas mystery. There is a life size Candyland Game throughout the village, and someone gets killed.
Then after that will be the Millie and Lois book where they go to Pinecraft Florida where there is an Amish community. There will be a lot of new characters and of course a murder.
Dating Can Be Deadly by Amanda Flower is a great cozy mystery.  Readers never get disappointed with any book Amanda Flower writes. As with all her cozy mysteries there are many suspects, a lot of humor, learning more about the Amish community, and some very touching moments.
There is always a contrast between the Amish characters and the English characters.  Millie is Amish and someone who is unassuming, quietly competent, and not eager to call attention to herself. Her best friend, Lois, is English, very flamboyant, and quite vocal. Both are trying to solve murders while trying to figure out their romantic lives.  Lois decided to use a dating app to find a love interest, whereas Millie is struggling to get beyond the love of her life, her late husband.
Readers will not get sidetracked with the character's personal life because the focus is still on the mystery.  In this book at the Holmes County Fair Millie has entered a quilt competition with other Amish women.  Millie's nephew, Micah, has also entered her goats, Phillip, and Peter, in a contest.  The goats are known for being rambunctious and decide to escape their pen and explore the fair. Millie and Lois search for them only to find them at the quilt barn along with a dead body, the quilting judge.  Now they must find who is the murderer before others get hurt including a ten-year-old Amish boy, Zach who possibly witnessed the murder.
This story has it all. The humorous part of the story always comes from Lois's antics including her trying to find a suitor along with the rascally goats.  Because of Millie's apprehension about pursuing a romantic relationship she finds solace in turning to Amish proverbs, which is where readers learn more about the Amish community. The touching part of the story is how Zach has no family after his grandfather abandoned him and he only has Scooter, his belove Pygmy goat.