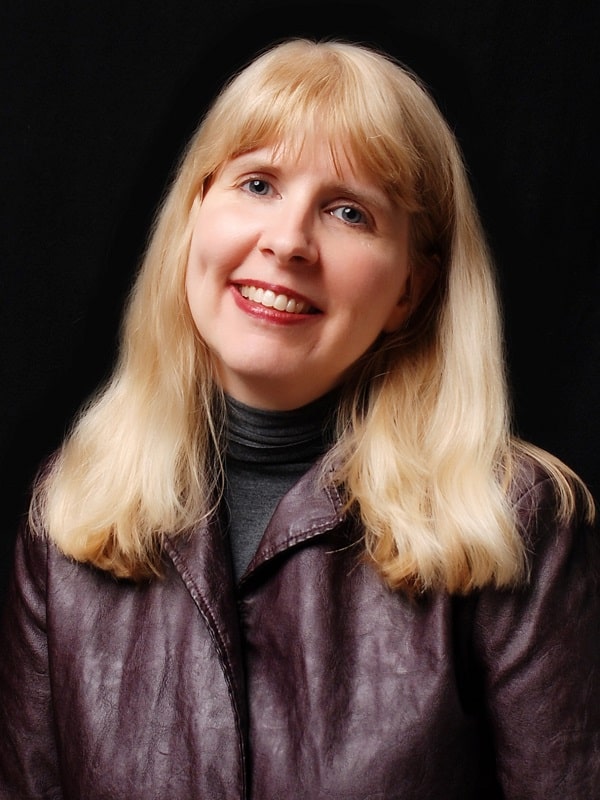 Joanna Schaffhausen wields a mean scalpel, skills she developed in her years studying neuroscience. She has a doctorate in psychology, which reflects her long-standing interest in the brain―how it develops and the many ways it can go wrong. Previously, she worked as a scientific editor in the field of drug development. Prior to that, she was an editorial producer for ABC News, writing for programs such as World News Tonight, Good Morning America, and 20/20. She lives in the Boston area with her husband, daughter, and an obstreperous basset hound.
Interview by Elise Cooper
Q How did you get the idea for the story?
Joanna: It was a combination of things: Online sleuths, the cases they take on, how they go about their business, as well as my interest in serial killers. This story came about when I thought what would happen if an amateur sleuth tries to find a Cold Case serial killer.
Q Is the amateur sleuth group Grave Diggers realistic?
Joanna: Yes, there are some groups more organized and tend to have members with established credentials. They tend to take cases that track down missing persons and are willing to put in the hours. Localized law enforcement can only put in so much time so amateur groups can take the information and run with it. This is an area where they have pretty good success. Most of the cases taken on are not active investigations.
Q So amateur sleuths can be helpful?
Joanna: Not all. Some do not produce results. Some are prone to conspiracy theories. The fantastical tend toward that. They create narratives but don't solve any crimes unlike the Grave Diggers.
Q How would you describe Annalisa?
Joanna: She is a second-generation dedicated police officer who is daring, determined, and fearless. She is caring and seeks justice. Because she comes from a broken family, she joined the police force to have a 2nd family.
Q How would you describe Nick?
Joanna: Charming. He makes each date feel like they are number one. But when married to Annalisa he was unfaithful.
Q How would describe their relationship?
Joanna: He hurt Annalisa with his infidelities. Now he says he has reformed and appears more mature. It remains to be seen if she will give him a second chance. There is a love triangle where her old boyfriend Collin is back in the picture. Collin and Nick are competing for Annalisa's affections.
Q How would you describe Grace, the amateur sleuth?
Joanna: Smart, impatient, abrasive, usually right, and funny. She found the serial killer because of a clue she found. In searching for him she became fearless.
Q How would you describe the killer?
Joanna: Someone who missed the "old glory days." He was born with the devil inside, lacks human empathy, and just looks for an excuse to kill. He likes to humiliate his victims and is an egotist. He enjoys the hunt, the power, the control, and creating fear in his victims.
Q Why Chicago?
Joanna: I first set it in Boston. To differentiate from the first series my publisher and I decided to set it in Chicago. I needed some place reasonably familiar to me that had neighborhoods with family generations staying there.
Q What about your next books?
Joanna: In January will be the fifth book in the Boston Police Detective Ellery Hathaway series, titled Last Seen Alive. She and the FBI Agent Reed Markham must confront their old nemesis, serial killer Francis Coben. He claims he wants to make amends and will tell where the remaining bodies are buried but only to Ellery. Then a new body turns up with Coben's signature.
In this series, the second book titled Long Gone will be out in August 2022. Annalisa is asked to investigate how a fellow police officer is shot in his own home with his much younger wife standing over the body unharmed. Her best friend is dating the number one suspect who has been accused of killing his girlfriend years ago. Now the family and some in the police force are estranged from Vega because of what she had to do in the current book.
Gone For Good by Joanna Schaffhausen is the first in a new mystery series featuring Detective Annalisa Vega.  She writes very intriguing serial killer mysteries and this one was no different.
Readers are introduced to Chicago PD detective Annalisa Vega who has some personal experience with the new case assigned to her. Twenty years ago, in the Chicago Metropolitan Area, the Lovelorn Killer viciously murdered seven women. After hog-tying them with ropes, he watched as they suffocated to death. He also mailed hand-written love letters to the "Sun-Times."
This serial killer has resurfaced, bringing back horrible memories for Annalisa. The Lovelorn Killer had murdered seven women including Annalisa's neighbor, Katherine Duffy, who was also her high school boyfriends' mother, and confidant, someone she felt close to. Her dad's Parkinson's disease, her brother's alcoholism, and her boyfriend's fear of commitment were all triggered by stress, fear, and sorrow wrought by the serial killer. The villain is diabolical, perverted, deceitful, and intelligent.
The current case finds Vega investigating the killing of grocery story manager Grace Harper.  Grace is an amateur sleuth, part of the Grave Diggers group, and is found murdered in the same fashion. To make matters worse, Vega is asked to partner with her ex-husband, Nick Carelli, who was disloyal and a womanizer. In Grace's apartment they find photos of women in similar poses, all victims of the Lovelorn Killer plus extracts from Grace's journal that offer some great insights into a murderer's mind. What makes the story even more interesting are chapters from Grace's point of view, giving information about the cases that Grace and her team were uncovering as well as clues she discovered that would identify the killer. After the detectives appear to be zeroing in on the serial killer, he decides to target Annalisa by calling her cell, stalking, and threatening her. He is like a spider trying to entangle Annalisa in the web.
This story has many red herrings and twists.  Just when the reader thinks they know who the killer is, it becomes obvious that there is another person of interest. Vega has a vicious cat-and-mouse game with an elusive killer. At the end of the book people start to sympathize with the detective as she must struggle with a painful ethical dilemma.
Joanna Schaffhausen's Latest
Gone For Good
The Lovelorn Killer murdered seven women, ritually binding them and leaving them for dead before penning them gruesome love letters in the local papers. Then he disappeared, and after twenty years with no trace of him, many believe that he's gone for good.
Not Grace Harper. A grocery store manager by day, at night Grace uses her snooping skills as part of an amateur sleuth group. She believes the Lovelorn Killer is still living in the same neighborhoods that he hunted in, and if she can figure out how he selected his victims, she will have the key to his identity.
Detective Annalisa Vega lost someone she loved to the killer. Now she's at a murder scene with the worst kind of déjà vu: Grace Harper lies bound and dead on the floor, surrounded by clues to the biggest murder case that Chicago homicide never solved. Annalisa has the chance to make it right and to heal her family, but first, she has to figure out what Grace knew―how to see a killer who may be standing right in front of you. This means tracing his steps back to her childhood, peering into dark corners she hadn't acknowledged before, and learning that despite everything the killer took, she has still so much more to lose.
Joanna Schaffhausen's latest available at: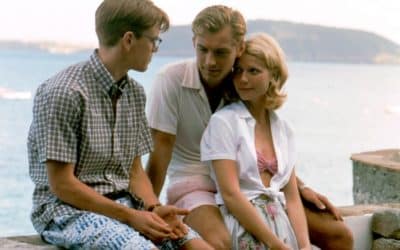 The Most Ingenious Disguises in Crime Fiction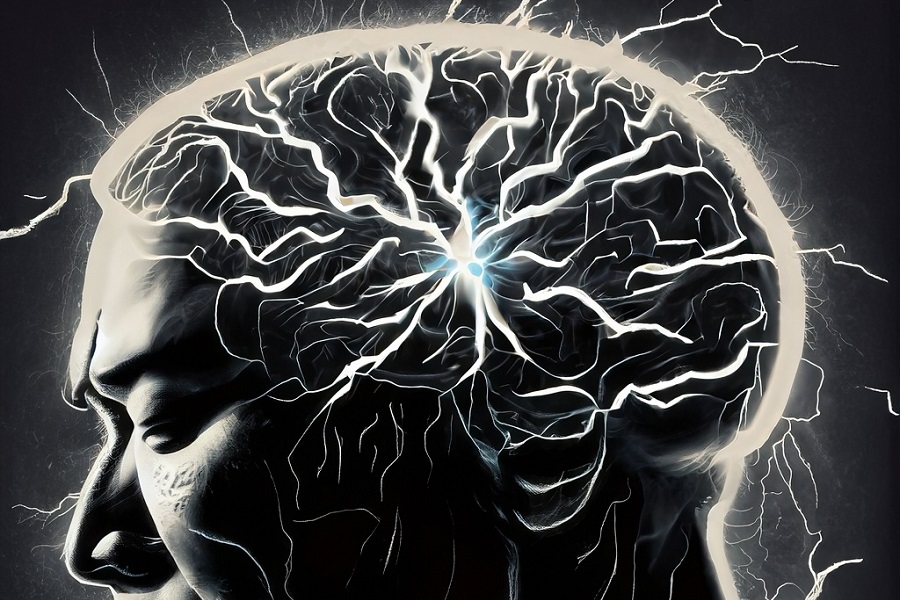 Why We Are Captivated by the Criminal Minds in Crime Fiction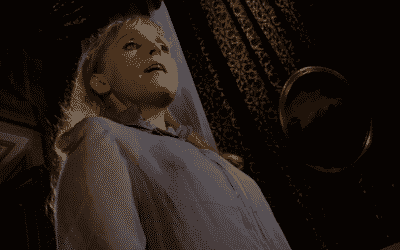 The Continuing Influence of Giallo on Modern Crime Thrillers