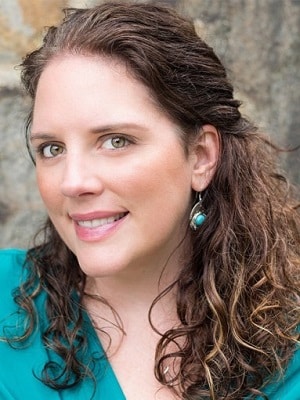 Q. In our last interview, you said the atmosphere is always the most fun part to write. What is the atmosphere like for The Spires?
Kate: It's always the most fun part for me to write. I tried to infuse every chapter with a creeping sense of dread. The idea that nothing that happened within the chapter is what you think it is. That the reader closes each chapter and thinks "wait what does this mean?" I love the idea that you'd feel forces closing in on the main character in every direction without understanding what those forces are. I have no idea if I was successful but this was my goal!
Q. You've described The Spires as the movie Single, White Female meets Donna Tartt's The Secret History. What inspired the story?
Kate: Ok, I would absolutely NEVER compare myself to Donna Tartt! EVERRRRRR. That being said, I loved The Secret History (who doesn't?) and was absolutely influenced by the feeling of this group of people – close as family but with cracks in their relationship that widen. The way they talk to each other – everyone knows everyone intimately, their foibles and quirks and secrets. They don't always exploit them but when they do, it's to fireworks. I love everything about that dynamic and had so much fun trying to re-create that same feeling. There's also quite a bit of Single, White Female threaded through. The idea that a nebulous someone is trying to ruin poor Penelope's life was just too juicy to not write about.
Q. Are you aware of the fictional character, Special Agent Kate Moretti on TNT's FBI drama, Perception? Does anyone ever mix the flesh-and-blood NYT bestselling author with the on-screen detective?
Kate: This is such a fun question! So yes, I definitely have gotten some tweets or Google alerts (ahem, is that an embarrassing confession? Maybe?) about the other Kate Moretti. I'm also a huge fan of Rachel Leigh Cook! I admit to geeking out a bit when she followed me on Twitter, which I guess means maybe she's gotten some of MY fanmail (har, har)? She also liked one of my Tweets. I think it was a political rant. This is my best flex at the moment because pandemic life is slow and weird.
Q. You've told us before about your love for mystery, thriller, and suspense fiction. What have you enjoyed lately?
Kate: SO MUCH! My writing is stalled because my brain is full. But my reading is OUT OF CONTROL. I've read and loved:
Leave the World Behind, Rumaan Alam
The Guest List, Lucy Foley
The Wife Upstairs, Rachel Hawkins
Bad Habits, Amy Gentry
The Night She Disappeared, Lisa Jewell
Mexican Gothic, Silvia Moreno-Garcia
We Were Never Here, Andrea Bartz
The Last Flight, Julie Clark
Q. What's next in the publication pipeline? What are you working on now?  
Kate: It's been a tough year to have a creative job. Stress and worry definitely impede your ability to crank out words at the speed I'm used to. Especially when you write thrillers and the real world has been so terrifying! That being said, I'm slowly picking at a (currently uncontracted) novel that I keep calling my Flowers in the Attic book. Kidnapped kids, a cult, a rural Pennsylvania community. I haven't been as vocal about it because I'm still not sure of the final direction and how it will unfold. But I'm excited to keep it going! I plan on taking a writing retreat before the end of the year. It's my favorite thing – to lock myself away from distraction and just hyper focus on the book.
The Spires
A troubled woman becomes consumed by a past she's desperate to forget in this unsettling psychological thriller from the New York Times bestselling author of The Vanishing Year.
Strung between two teenagers, an unemployed husband, and a tenuous career, Penelope Cox barely has her life together when the past comes knocking at her door. Willa Blaine, her old roommate, needs her help: refuge from an abusive husband. "Two weeks tops," she says―but it's not the imposition that bothers Penelope; it's the memories Willa brings with her.
Twenty years earlier, Penelope, Willa, and three friends lived together in a converted church. Insular and closed off from the rest of the world, the five roommates formed their own dysfunctional family, celebrating the pinnacle of their lives; they called themselves "the Spires." But nights of wild parties gave way to a darker undercurrent: jealousy, resentment, unrequited love, and obsession. Tensions boiled over during a night of debauchery that ended in a deadly fire, leaving the Spires scattered and forever changed.
Now Willa is the perfect houseguest: accommodating, helpful, bringing a newfound sense of excitement to the Cox household. Yet Penelope can't help but feel the cracks in her life widen as she begins to question Willa's motives. Everyone has secrets, it seems―and the fire may have brought down the Spires, but not everything burned was forgotten.
Kate Moretti's latest available at:
More Mysterious Thrillers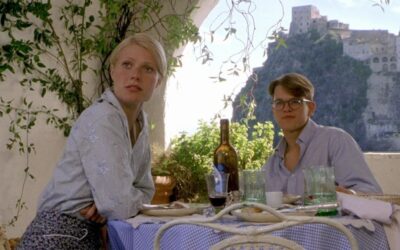 The Intricate Weave of Psychological Suspense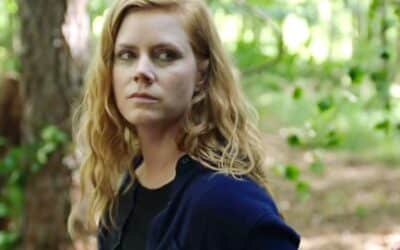 Stories we tell ourselves, about ourselves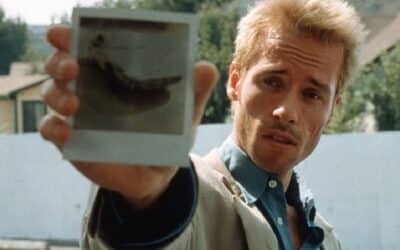 Mind Games in Psychological Thrillers