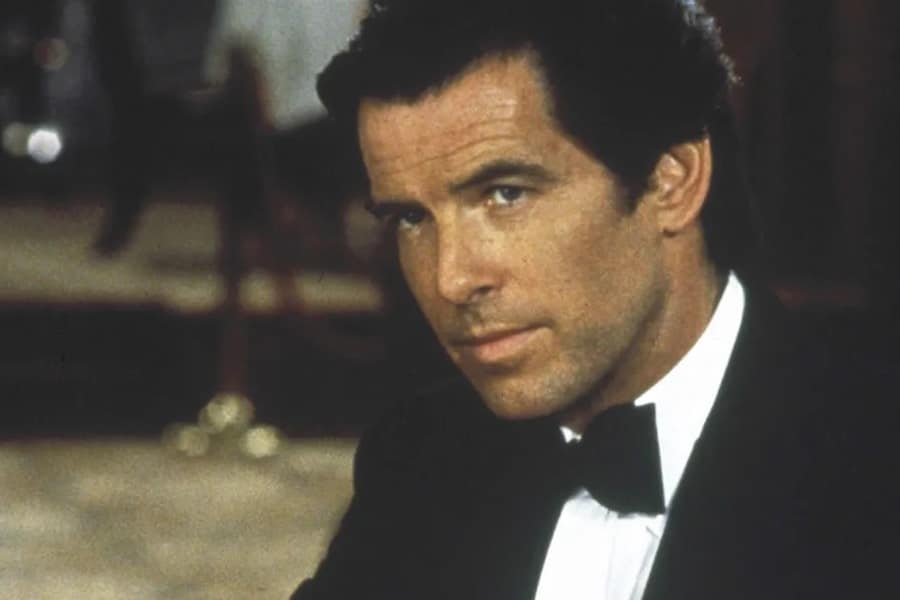 From classic spycraft to historical espionage
October is a big month for spies, this year seeing the celebration of 60 years of James Bond, October 4th marking the annual "Chic Spy Day" and the 5th the annual "James Bond Day," too. Of course, Bond's relationship with women has evolved a lot during his sixty years.
What better time than now to explore the different ways women spies are taking the lead in literature? A swelling roster of female protagonists offers readers a real choice of sweeping historical backdrops as well as vastly different motivations for spying. In so doing, it progresses female representation from the honey traps and inadvertent, reluctant spies of old to true professionals, embracing and mastering the path of espionage.
HISTORICAL ROMANCE
Historical romances are a popular genre featuring female spies – in fact, a search on Goodreads for "Regency spy romance", for example, generates nearly 30 returns.  A few options stand out for their unique characterizations and plots.  The Locksmith's Daughter: A Novel by Karen Brooks (2018) places our heroine, Mallory Bright, at the heart of Queen Elizabeth's ruthless spymaster's ring during the height of succession battles and Catholic persecution.  Mallory, the only daughter of a highly skilled locksmith and an accomplished lockpick herself, faces ruin until Sir Frances Walsingham offers her the chance to rehabilitate herself in his service, becoming the only female agent at the heart of his operation. Her objective: ferreting out traitors to the Queen. When she realizes the true costs of her reporting and unwittingly places those she loves at risk, she must choose between her loyalty and her heart.
The Blue, by Nancy Belyeau (2019), places Genevieve Planché — the English-born descendent of Huguenot refugees — in 18th century London. Desperate for a chance to realize the artistic ambitions closed off to her by her sex and threatened by scandal, Genevieve agrees to penetrate an English porcelain factory, going to work as a decorative artist.  Her goal: to help her employer steal away a rumored formula for a new blue – a blue so breathtaking and technically difficult that whoever masters it will dominate the lucrative porcelain trade and upset international competition. Three love interests complicate Genevieve's mission, of course, but along the way her quest takes her from the salons of London to the English industrial heartlands and eventually the court of Louis XV.
In a similar vein, readers might consider 355: A Novel – The Women of Washington's Spy Ring by Kit Sergeant (2017) which explores three women who may have been the elusive Revolutionary War agent known only as "355." 355 is part of Sergeant's Women Spies series, which includes novels set during the Civil War, WWI and WWII.  An Extraordinary Union: An Epic Story of the Civil War by Alyssa Cole (2017), is the first in The Loyal League series, which imagines a network of men and women going undercover to penetrate the Confederacy in an effort to support the Union.  Elle Burn returns to the indignities and horror of slavery to gather intelligence for the Union Army, joining forces with Malcolm McCall, a Pinkerton agent. When they uncover a plot that could change the course of the war, they risk it all – including their love – to save the Union.
All of these works squarely place women within a male sphere – their motivation for spying often coercion as they dodge the consequences of supposed sexual or other sorts of misconduct, their actions dictated by the men in charge of the bigger picture. While clearly works about spies, romance often takes precedence, even when it leads to women needing 'rescuing' or abandoning their ambitions (such as Genevieve's dream of being an artist in Venice) in favor of love.  Some other takes on female spies challenge this.
FAUX MEMOIRE
One of these is the unique take on the spy genre in Paulo Coelho's The Spy: A Novel of Mata Hari (2017). The events leading up to World War I form the backdrop for this highly introspective and speculative exploration of the truth of Mata Hari's life. Framed as a letter to her lawyer – a last testament of sorts, written by Mata Hari from her jail cell on the eve of her execution – it is the story of her life and a protest against the strictures against female ambition in a male world. It tantalizingly obscures whether or not Hari was, in fact, a spy – her explanations and protests just another seductive dance, as much a lie to herself as to the reader – or, alternatively, whether she was a victim of the society whose mores she challenged.
CLASSIC SPYCRAFT, DRIVEN BY WOMEN
A compelling bridge between "women as victim" to more proactive protagonists is Three Hours in Paris by Cara Black (2021). Kate Rees is an expatriate American sharpshooter during WWII whose Welsh husband and daughter are killed during a Luftwaffe attack on the Orkney Islands. About to be punished for flouting British command during another bombing raid, she jumps at the chance to put her markswoman's skills to use on a top secret assassination mission that could alter the course of the war.  Put through a crash course in spycraft, she is dropped into Paris and misses her mark. On the run and realizing she's being used by the British, she must fend for herself as she avoids Nazi justice and averts a Nazi plan that could undo everything for which she's worked. While clearly manipulated into this situation, Kate is mistress of her own destiny, skilled and resolved enough to hold her own, any romance a mere sideline to the motives of vengeance, survival and patriotism which propel the story.
A fully fledged spy in her own right, Liz Carlyle, a leading counterterror agent in British intelligence, is the main event in At Risk (2004), the debut novel from Stella Remington, the former head of Britain's MI5. A fast-paced novel centered on a terrorist threat in the heart of Britain, it is classic assassin-chasing, the details of interagency rivalry, international politics, sprawling criminal networks and tradecraft making it a compelling read. Readers can follow the ambitious and patriotic Carlyle in Remington's follow ups, which now run to ten books.
The Slough House series by Mick Herron is notable in presenting an MI5 commanded for nearly the entirety of the series by women.  Its roster of disgraced, sidelined spies, known as "the Slow Horses," is tucked out of sight pushing papers in Slough House – a deliberate bureaucratic Sisyphean slog designed to make the spies quit of their own accord. There, they fight the indignities of their situation and the subterfuge of MI5 itself while seeking to rehabilitate their reputations and earn their way back to the inner circle.  All the while, they unwittingly uncover a series of modern-day intrigues ranging from domestic terrorism and Soviet sleeper cells to parliamentary Brexit intrigue and more. The series is known for its repellent yet strangely prescient Jackson Lamb, head of Slough House, but presents a notable set of dominant female characters. These include Diana Taverner, the double dealing, ambitious woman who works her way to First Desk of Regent's Park; Catherine Standish, recovering alcoholic and former assistant to a deeply compromised prior First Desk, now in exile as assistant to the head of Slough House and acting as house mother;  agent Louisa Guy, another "Slow Horse" who survives the death of her colleague lover, rising with incredible resilience to face one challenge after another; and agent Shirley Dander, a seeming bumbler with an addiction problem who knows how to muscle her way in any situation. Equally motivated by ego and patriotism, these women get things done.  Start with Slow Horses (2010).
Rounding out our female-centered options is Imposter Syndrome: A Novel by Kathy Wang (2022). A tale of corporate espionage, Imposter Syndrome follows the arc of Julia Lerner, a Russian orphan and computer science graduate who is recruited by Russia's largest intelligence agency with a long-term plan to undermine and steal the United States' digital technology. Fast forward over a decade and she is COO of a tech company obviously modeled on Facebook. She juggles crushing the competition (both internal peers and rival start-ups) with managing her public "brand" of accessible female empowerment while funneling intelligence back to the motherland. When her handler turns up the heat and new marriage and motherhood complicate her life, Julia struggles.  Alice Lu, a first generation Chinese American who is hanging on by her fingernails to make it in Silicon Valley, is the security department employee who unwittingly figures out what Julia is up to when Julia mis-steps. Satirizing venture-capital fueled excess and marrying biting observations about the barriers facing women in tech with classic cat-and-mouse spycraft, Imposter Syndrome is a satisfying and fast-paced read that manages to avoid superwoman or pseudo-feminist clichés as Julia weighs loyalty against her own personal and professional ambition.
*****
Luckily for us, the universe of spy thrillers now boasts a plethora of well-rounded and compelling female characters grounding novels or entire series – the above are just a start. So as you raise a shaken, not stirred glass to the epitome of testosterone-fueled spying – James Bond – on the occasion of his anniversary, save a second toast for the ladies. They've come a long way to be more than foils for the male main characters, taking their place as fully drawn masters of espionage, themselves. Crack open one of these books and see for yourself.
About the Author
Award-winning author Monica McGurk weaves complex, multi-layered stories that bring contemporary issues and strong female characters to life through different genres of popular fiction. Her latest release, The Agency: The Norwood Nanny Chronicles Book One, is a mashup of James Bond, Mary Poppins and Harry Potter featuring a women-led independent spy ring running out of an elite British nanny school.  Her previous work includes three volumes of paranormal YA romance—The Archangel Prophecies: Dark Hope, Dark Rising, and Dark Before Dawn. A corporate executive, she lives in Chicagoland with her husband, youngest son, and their dog. You can find her on Facebook, Instagram, Pinterest, Goodreads, or at her website monicamcgurk.com.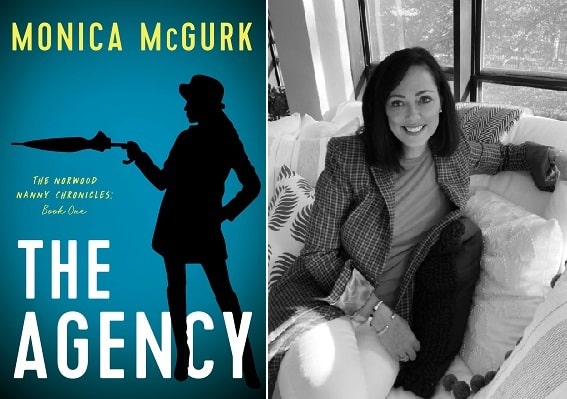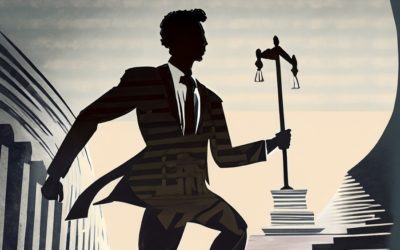 What are the qualities of a good protagonist in a political thriller?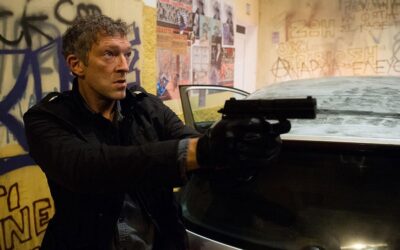 Unraveling the Bad Guys of Espionage Fiction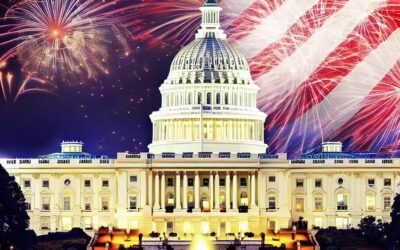 4th of July Political Thrillers