Mark Greaney is one of the top paramilitary thriller writers in the genre. He is known for his meticulous research on his globetrotting plots, the military tactics his character's employ, and in all the latest and greatest guns and gear his characters utilize. Greaney stormed into the thriller genre as being a coauthor with Tom Clancy in his Jack Ryan universe, and later taking over the series with multiple novels he has penned himself.
He later passed the baton of the Jack Ryan universe to another stellar writer, and started the incredibly popular Gray Man series. Greaney hit absolute literary gold with his Gray Man series, so much so that he has just penned his eleventh novel in the series entitled Sierra Six. Greaney is famous for running his main character, Court Gentry, ragged, and Sierra Six is no exception!
In Sierra Six, we go back twelve years to see how Court got his start as the sixth man on the Golf Sierra squad. In his first mission, the Golf Sierra team was tasked to kill a terrorist mastermind. Much destruction was left in the wake of this mission. As we fast forward to the present time, Court is working as a singleton operator for hire. He is sent on a simple mission, yet he comes face to face with a person who takes him back to that very first mission with Golf Sierra; a person who he believes to be dead.
Court is taken back to that mission, a mission that is the foundation of his modus operandi for how he does anything since that day. He was always someone with a specific skill set waiting for that next kill order, but after joining Golf Sierra and enduring this first mission, he is someone with a blood debt always at the front of his mind demanding to be satiated.
On the present mission Court is working on, he strikes a type of friendship with the women providing his tech support for his mission. The two are sent on a wild goose chase throughout the massive city of Mumbai, India hot on the trail of this terrorist, and Court is bound and determined to complete this mission he started twelve years ago.
As a fan of the Gray Man series from the beginning, I really enjoyed going back and forth from the events of twelve years ago to the present. It was highly intriguing to have this perspective to see how Court got his start, and to see his first interactions with other characters that flow in and out of the life of the series.
Sierra Six is a no holds bar read. The action is classic Greaney on steroids, and that is saying something! I loved getting a detailed look at how Court got his start in the Golf Sierra squad, and to get an in depth look at his psyche, and why he is what he is. Avid fans of this series…get ready, because this is an edge-of-your-seat read!
Sierra Six is available at:
More Military Thriller Articles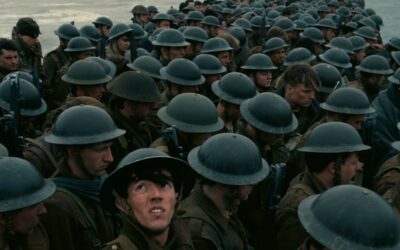 An Uncharted Expedition into the Landscape of High Stakes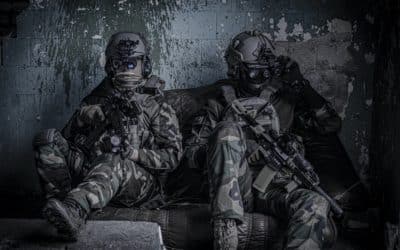 What makes a military thriller, and why they're beloved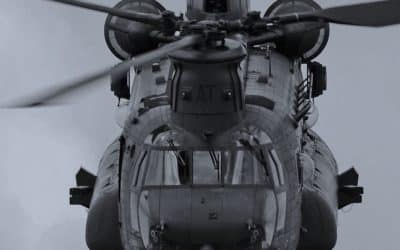 Elements of Black Ops in Fiction