Nine eerie and chilling horror short stories plus a poem keep readers turning the pages in Jonathan Maberry's Long Past Midnight. The stories take place in or near Pine Deep, Pennsylvania. While most take place after the author's Pine Deep horror trilogy, the first story takes place before the Trouble. All are descriptive without slowing down the story line and have great characterization.
In Property Condemned, nine-year-old Malcolm Crow and his friends Vall Guthrie, Terry Wolfe, and Gerry Stickler decide to explore the abandoned Croft house which is known to be haunted. Malcolm wants proof of the existence of ghosts. The house feels like a fifth character in this story. Whether it is due to the nervousness of the four children or the evil sensations from the house, readers may fell chills as they read this story.
Readers familiar with Maberry's series will be happy to find Captain Joseph Edwin Ledger and two members of Echo team are featured in Material Witness. The story starts with post-mission statements and analyses and the discrepancies between Echo team's after-action reports and interviews and verifiable facts. After this, it reverts to the mission itself. All of this takes place after the events in the Pine Deep trilogy. Those who love action thrillers with a supernatural twist will enjoy this story.
Long Way Home surprised me. It features Donny Castleberry and takes place ten years after the Trouble. I didn't see this ending coming!
Three Guys Walk Into a Bar features private investigator Sam Hunter. I loved this character and would love to read a series featuring Sam. He's an ex-cop, tough, and scary. However, he sleeps with a light on at night. He also has a surprising aspect to his character. In his latest case, he goes to Pine Deep. By now, Malcolm Crow is the Chief of Police and his adopted son, Mike Sweeney is a deputy. Joe Ledger is back for this story as well. This is another supernatural action thriller with plenty of suspense and danger. It's also the longest of the stories.
On Lonely Roads is the only poem is this book. It's the only one that features Monk Addison, but was my least favorite.
Mister Pockets features the only homeless person in Pine Deep and a young boy, Lefty Harrigan. This one was a little predictable, but still had great characterization.
Whistlin' Past the Graveyard amped up the atmosphere which much of it taking place in the cemetery in Pine Deep. It features Francesco Sponelli who maintains the cemetery and digs the graves.
A House in Need of Children features Sam Hunter again. This is another great story featuring a haunted house and is one of the sadder stories in the book.
The Trouble takes place after the Pine Deep Trilogy and features Malcolm and Mike as well as Val who is now married to Malcolm. This one is another action thriller story.
The final story, Ghost Creepin' Blues, features 16-year-old Jinnifer who suffers from depression, panic attacks, and hallucinations. This one feels like the set-up for a novel.
Overall, this was a great collection of stories and one that kept me feeling the characters' anxiety. While some are full of exciting scenes and plenty of action, others are more thought provoking. The world-building and characterization are terrific.
Kensington Books and Jonathan Maberry provided a complimentary digital ARC of this novel via NetGalley. All opinions expressed in this review are my own. Publication date is currently set for August 22, 2023.
Long Past Midnight available at: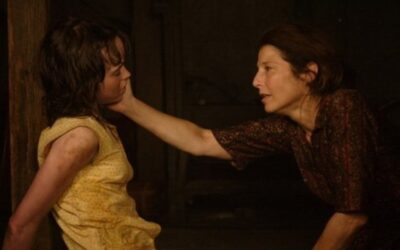 How Dark is Too Dark in Horror?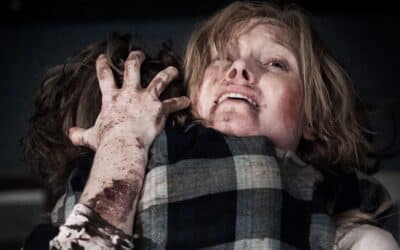 The High Priestesses of Feminist Horror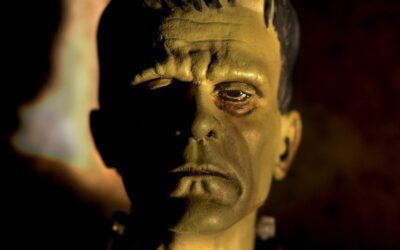 What are some of the most common horror themes?