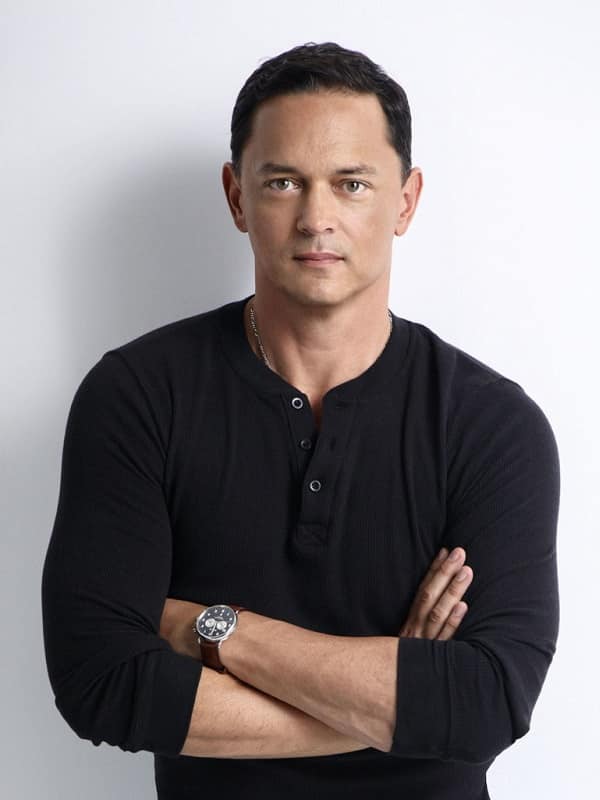 #1 NYT bestselling author Mark Greaney's debut international thriller, THE GRAY MAN, was published in 2009 and became a national bestseller and a highly sought-after Hollywood property.
Ten subsequent Gray Man novels have been released to date, including his latest, RELENTLESS.
Mark is also the #1 New York Times bestselling author or coauthor of seven Tom Clancy novels, including his most recent TOM CLANCY TRUE FAITH AND ALLEGIANCE. He collaborated with Tom Clancy on three Jack Ryan novels before Tom's death in 2013.
Q. The eleventh book in the Gray Man series, Sierra Six, is out this month. How has Court Gentry changed over the arc of the story to this point? 
Mark: At the beginning of the series, he was a freelance assassin on the run from the CIA, trying to right wrongs around the world. As the series progressed, he's mended fences with the Agency to some degree, he works with them sporadically in a denied sub-rosa program called Poison Apple, and continues to work freelance. As far as the character himself, he's more world-weary and jaded than he was earlier in the series, but he continues to do what his moral compass forces him to acknowledge is right.
Q. Later this year, the Gray Man hits the screen, with Ryan Gosling as Court Gentry. What input did you have in the adaptation? What was the experience like of seeing your vision put into a new format?
Mark: I spent some time with the writers and directors, as well as some of the producers, when Joe Russo was working on the screenplay. I read the actual shooting script as filming began last year, and was thrilled with it. Gray Man has been optioned in Hollywood since 2009, so this has been a long process, but I never actually let myself believe it would be filmed, even after it was announced as a 200 million dollars Netflix production. Only when cameras started rolling did I start to think this thing was actually happening!
It was surreal to see pictures and videos of the shoot in France and Czech Republic, and I'm looking forward to seeing the film on Netflix.
Q. Your thrillers—not the least the Tom Clancy ones—are solidly in the military thriller subgenre. What kinds of training, background, and interactions prepare you to write these action-packed stories?
Mark: I do a lot of reading about the military and history, but I also do a good deal of training with weapons, in tactics, with combat medicine. I've learned to scuba, taken a stunt driving class, and picked up other things on the way. I've been on a navy destroyer, multiple military bases, visited intelligence agencies, and even got to fly back seat in an F-18. Meeting the men and women in the intel realm, the military, and law enforcement is the best part of my job.
Q. Back in June, we interviewed Tom Colgan (Editorial Director at Berkley/Penguin Random House) who went out of his way to praise you and the Gray Man series. What role do editors, publicists, and the rest of the team have in your success?
Mark: I have a great team at Berkley led, of course, by my editor, Tom Colgan. He helps me with ideas early on in the writing process, and then when I complete a draft, he goes over it and gives me his thoughts. We've worked together on nineteen books, now, and I can't imagine anyone else as my editor. The publicity people, marketing team, as well as the art team are all top-notch, and I know I'm in good hands when it comes time to release a new book into the wild.
Q. On a more personal note, you got married in 2020. Congratulations! How has married life impacted your writing, your research, and any of your other professional endeavors? What's the best part?
Mark: Thank you. My wife has three kids from a previous marriage (plus we have four dogs), so it's been a big change for my life, but I absolutely love it. I have a home office that's detached from our house, so I'm able to get away from everything and seclude myself to work when necessary. Covid has hampered my location research the past couple of years, not my marriage, but I have research trips planned in 2022, some of which my wife will go with me.
The best part is having an incredible support group to help me push through to my deadlines and to be there to enjoy the successes. Everything good that happens to me now is more fun because I have Allison and the kids around to share it with.
Q. What are you working on now?
Mark: Right now I'm writing the 12th book in the Gray Man series. Its working title is BURNER, but that's subject to change. Once I'm finished with that I'll start work on Red Metal 2, the sequel of a book I coauthored in 2019 with my friend Rip Rawlings. Both of these books should be out in 2023.
Sierra Six
Before he was the Gray Man, Court Gentry was Sierra Six, the junior member of a CIA action team.
In their first mission they took out a terrorist leader, but at a terrible price–the life of a woman Court cared for. Years have passed and now The Gray Man is on a simple mission when he sees a ghost: the long-dead terrorist, but he's remarkably energetic for a dead man.
A decade may have gone by but the Gray Man hasn't changed. He isn't one to leave a job unfinished or a blood debt unpaid.
Mark Greaney's latest available at:
Military Thriller Features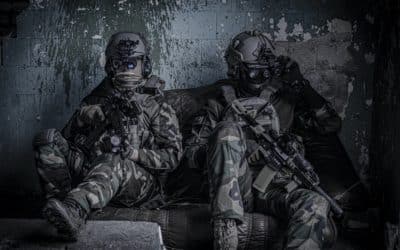 What makes a military thriller, and why they're beloved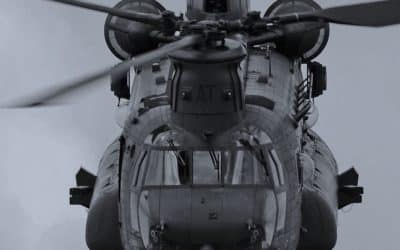 Elements of Black Ops in Fiction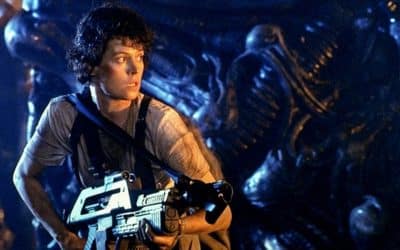 How the movie Aliens got it right